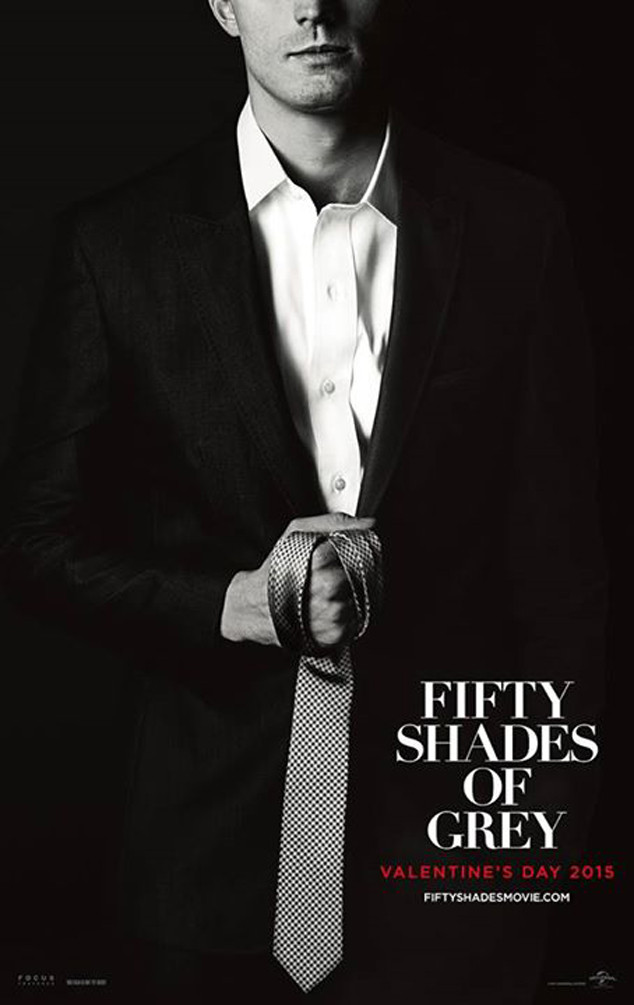 Universal Pictures
The latest Fifty Shades of Grey poster has "tie me up" written all over it!
In the pic, which was posted of the movie's Facebook page earlier today, Jamie Dornan poses as titular character Christian Grey. Dornan looks oh so handsome in a white shirt under a black suit. In his hand, Dornan clenches a necktie seductively with a strong, powerful fist.
Along with the titillating pic is a caption that reads, "'I exercise control in all things.' New #FiftyShades trailer tomorrow." Sexy!