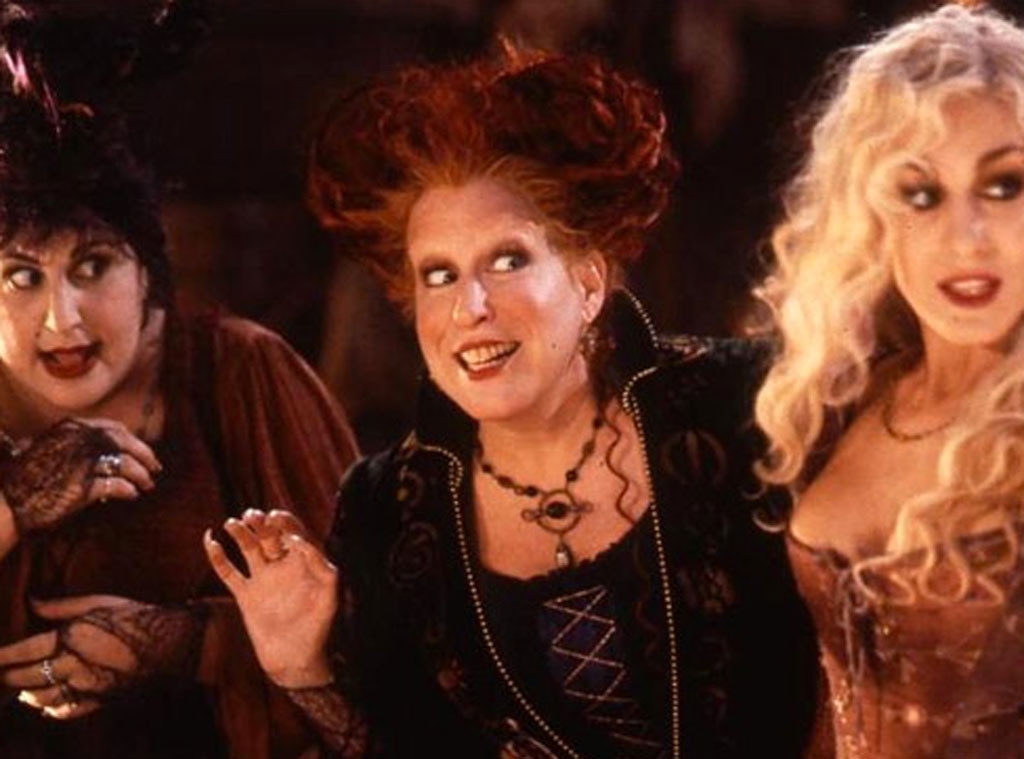 If Bette Midler, Sarah Jessica Parker and Kathy Najimy get their way, there will be a Hocus Pocus sequel!
Midler, 68, was first to stir the cauldron on this one, revealing Tuesday in a Reddit AMA that all three witches want to star in a follow-up to the 1993 cult hit. Her words must've put a spell on Parker, 49, and Najimy, 57, because within hours of Midler telling fans to "inundate the Disney company," the other two Sanderson sisters took to Twitter to conform they are IN!
"Hocus people, Bette says it best. Listen to your elders.!," wrote Najimy, linking to an article reporting Midler's call for a sequel.
On Wednesday, the actress noted that fans of the film were "batty" over Midler's comments, adding, "she's rite&yes @Disney decides. Promse,whn my cell rngs ill tai it out o my bra &answer it."
She reiterated her enthusiasm for the film in an email to Buzzfeed, writing, "The outpouring of love from Hocus-ites has been astounding. The creativity of their Sanderson sisters costumes, posters, artwork, t-shirts, statues, TV stills, photos, compliments and line quotes have blown up social media and I want them to know…We see and appreciate it all. When a film is being shot, you never quite know the impact.. If it'll be a hit or a miss, and..with this one …we hear y'all loud and clear! A sequel is totally in The Disney company's hands— And it will be exciting to see what transpires!"
As for Parker? A writer from the site asked her over Twitter about her interest in returning. She responded with a simple (but definite), "Yep I'm in."
OK. sooooo, Disney: Dost thou comprehend?