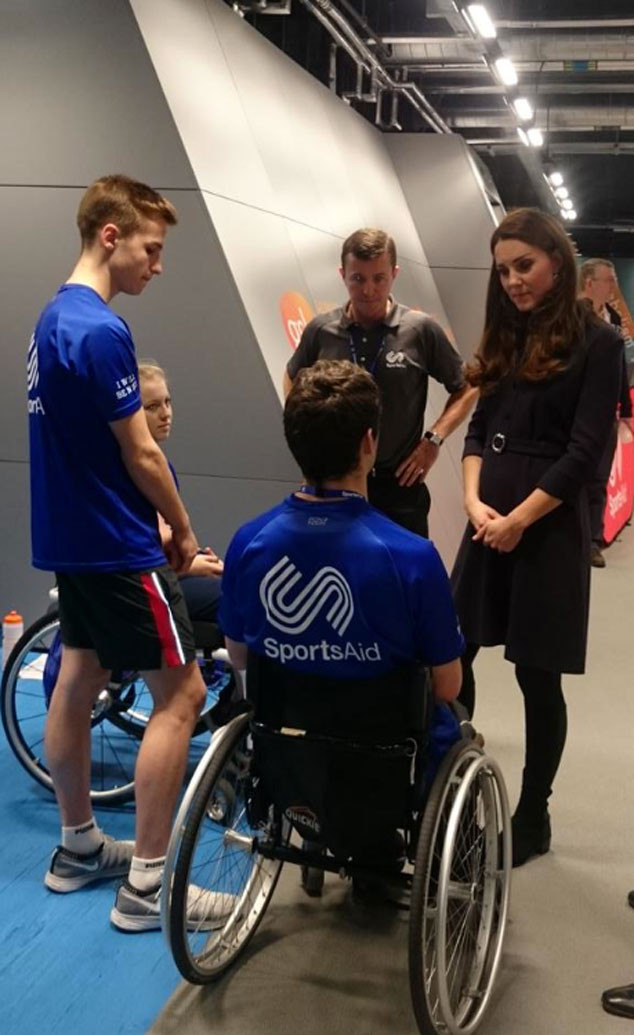 Twitter
Why, yes, that is a royal bump!
Pregnant Kate Middleton met with a group of young athletes Wednesday at a SportsAid workshop held in West London. The duchess, wearing a formfitting plum dress by Goat and sheer black tights, completed her look with chic but comfy looking black boots as she toured the GSK Human Performance Lab used by the 2020 Tokyo Olympic hopefuls!
Clarence House tweeted a handful of pictures of Prince George's mum, "a keen sportswoman herself," who joined swimmer Keri-Anne Payne and Paralympian David Weir for a tour of the training facilities. Per The Mirror, Kate, 32, tested out a piece of training equipment used to test hand-eye coordination, joking to the audience it was "something you can do when you're pregnant!"