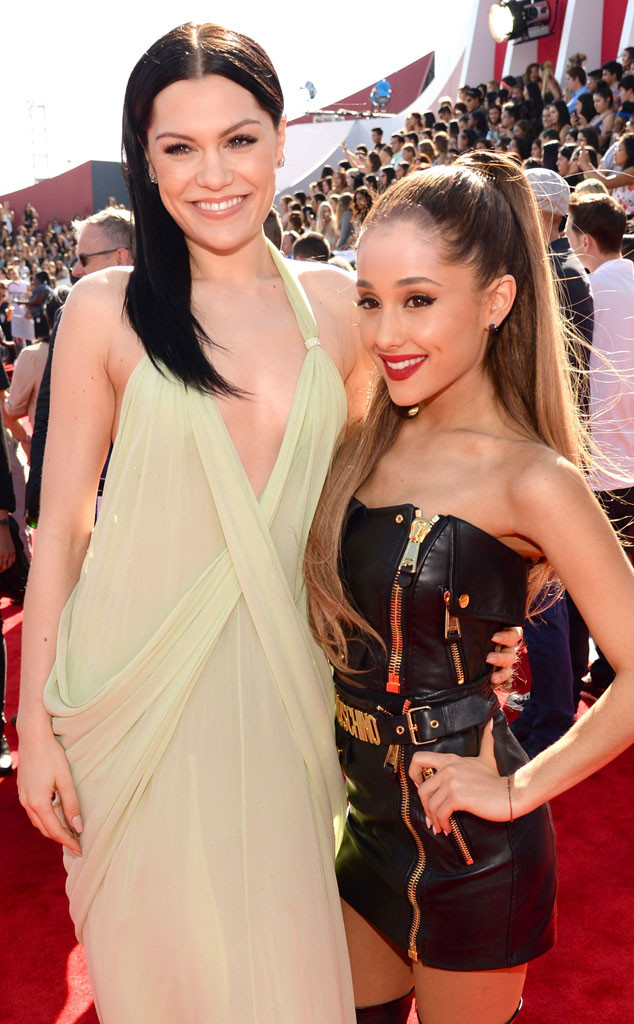 Kevin Mazur/WireImage
Ariana Grande and Jessie J will not be fighting over a boy.
Despite reports that the two are teaming up to record a remake of Brandy and Monica's 1998 hit, "The Boy Is Mine," sources tell me it's not happening.
Producer Rodney Jerkins reportedly said in an interview with Hits Daily Double that Grande and Jessie J are teaming up for the remake next year as part of his plans to mark his 20th anniversary in the music business.
"It's absolutely not happening," one source said. "Neither Ariana or Jessie knew a thing about this until all these reports came out. It totally came out of left field."