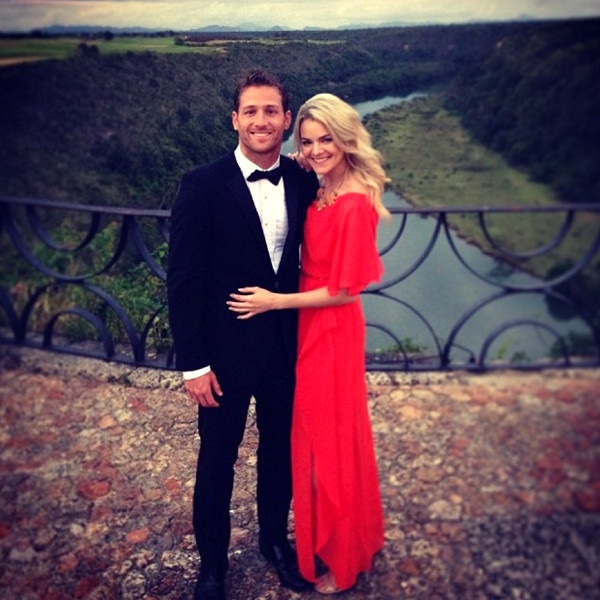 Instagram
It's official. Another Bachelor couple have called it quits.
After dropping hints that there might be trouble in paradise, Nikki Ferrell confirmed that she and Juan Pablo Galavis have broken up—and they split over her birthday weekend!
"It all played out over a couple of days, right before my birthday," Nikki, who turned 28 on Oct. 29, tells Life & Style in an exclusive interview (on newsstands tomorrow).
"We were just going back and forth through texting. He was questioning the relationship and I was questioning it back. I sent him a message saying, 'We should fight for this. We should work this out.' And he didn't respond."
That's when she posted her anger on Instagram with a quote that read, "Isn't it pathetic how we waste so much time on certain people and in the end they prove that they weren't even worth a second of it." She then captioned, "Nope not one single second."
"In hindsight, I probably shouldn't have done that. I'm a tad bit impulsive," she says, confessing that she also blocked him from her Twitter account. "I even deleted him from my phone!"
The two did reconnect to discuss their issues, and what may come as a surprise is Ferrell explains there was no huge, blowup fight. Instead, the pair just acknowledged that "we both knew we were wasting each other's time. The relationship wasn't making us happy anymore," she says. "We were both like, 'No, just no.'"
Their long distance relationship caused a lot of problems. With Juan Pablo based in Miami and Nikki in Kansas City, neither of them wanted to relocate. "We weren't willing to make the sacrifices or compromises to meet in the middle and make it work."
Regardless, Ferrell still has love for Juan Pablo and even thinks a reconciliation is possible. "He's such a caring person," she tearfully tells Life & Style.
"I love him so much, and I know he feels the same way about me..There would have to be a lot of compromising and sacrifices on both of our parts for it to work. Who knows what the future holds, but at this point in our lives, it's not working for either one of us."