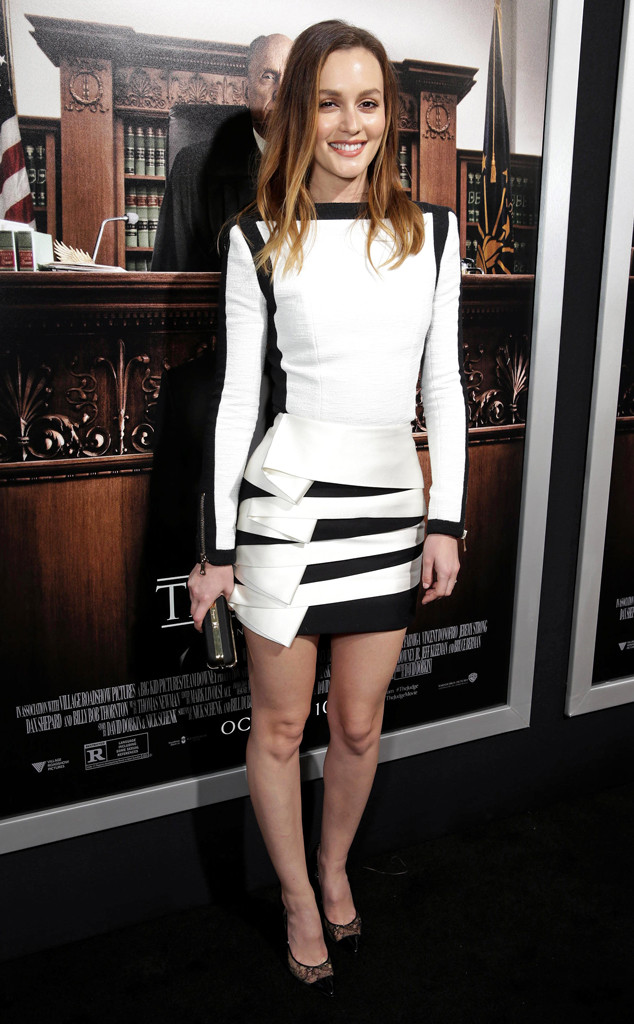 Eric Charbonneau/Invision for Warner Bros./AP Images
Many may know Leighton Meester as the fashion-forward Blair Waldorf from Gossip Girl.
But almost two years after the popular CW show concluded, the 28-year-old is ready to tackle the music scene once again with a brand new folk-pop album.
Despite the disc being filled with more than a few sad songs, Meester is opening up to Noisey about her writing process alongside husband, Adam Brody.
"If you didn't have pain then you wouldn't have a record, a movie, or a book, or anything," she shared. "When I'm writing, I can't think about how it comes out. I just do what feels right."
And while Mr. and Mrs. Brody have no troubles bonding over music, both parties admit to having slightly different tastes.