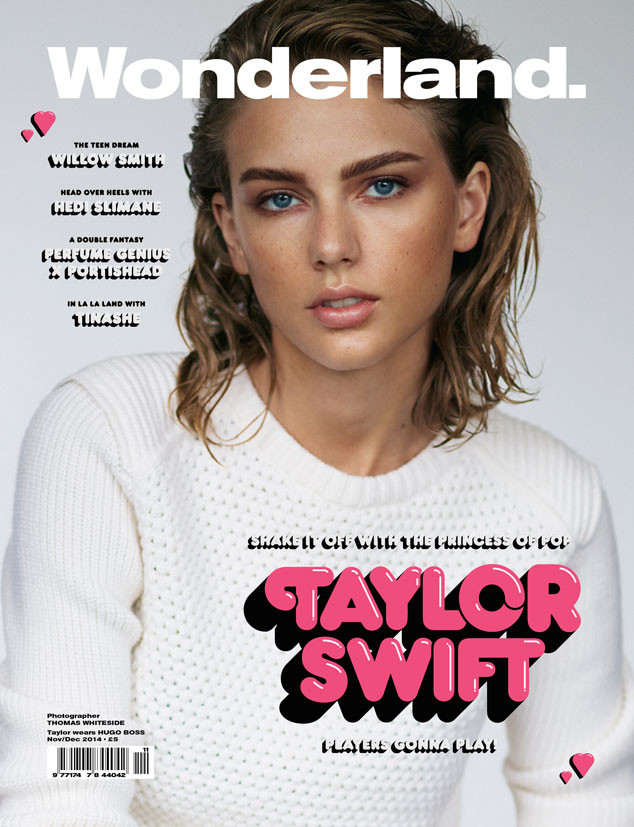 Wonderland Magazine
Taylor Swift went for a decidedly different look on the cover of indie fashion mag Wonderland, sporting bold brows and barely there makeup.
The "Blank Space" singer opened up in the publication about the downside of social media and that she really is cool with staying single (for now).
"Twitter's dark underbelly is that it gives people a veil of anonymity: they can have a terrible day at work, feel awful about themselves, come home and get drunk and go call someone ugly on Instagram," she shared.