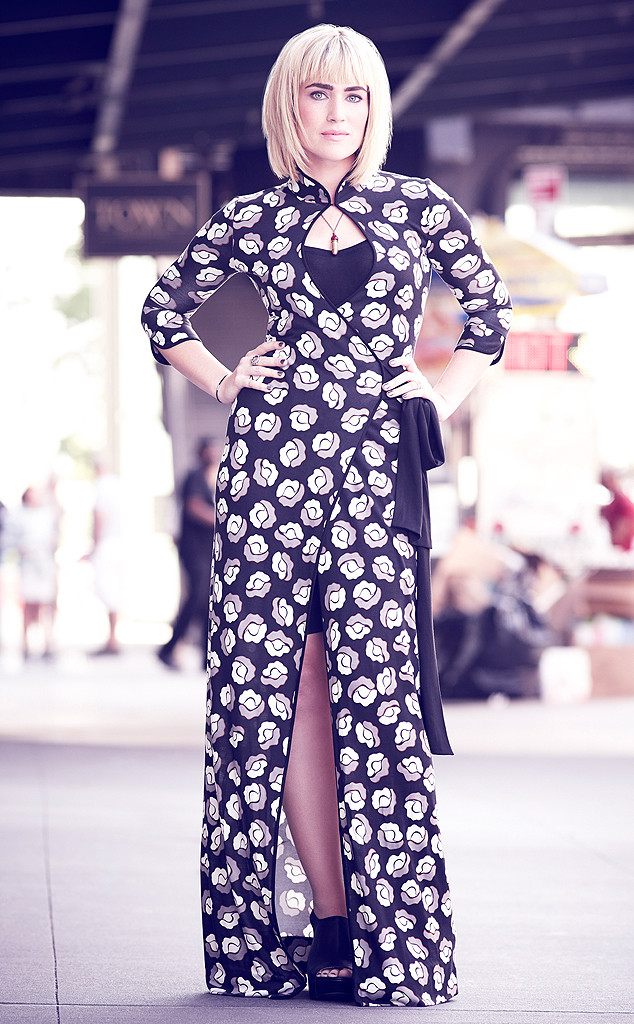 Timothy White/E!
On Sunday's all-new episode of House of DVF, Codi Critchfied was the first Global Brand Ambassador candidate to be sent home!
While it was a sad moment for all of the ladies on the show including Diane Von Furstenberg, Codi's talents clearly lay in photography—something she plans to continue pursuing.
Every week, we'll be featuring a departure blog from the girl who is sent home by Diane. Here, Codi shares her innermost thoughts and feelings, as well as a personal reflection of her recent experience. Read below to to find out what Codi is up to now!

Wow, what a remarkable adventure House of DVF has been! I am still stunned I even had this opportunity. One day I am just a college student and the next I am in New York City competing to be Diane von Furstenberg's Brand Ambassador. And I wouldn't take back one moment of it! Being on TV is super tough and it sure had its ups and downs. But I am so grateful for how it allowed me to grow and better myself, as well as those around me.
Would I have done anything differently? Definitely not. There were many times when I could have brought others down to try and make myself look better, but this is not me nor is it the example I would want to set. I still believe I could have made a great Brand Ambassador for DVF and I think every single one of the other girls could bring something unique and special to the brand. I'm rooting for all of them; there is no way I could choose someone over another. Plus, this isn't my empire; it is Diane's.
I learned so much from each and every one of the girls, and I hope they learned a thing or two from me! Especially to be above the drama and to spend their time focusing on being a good example of the DVF brand and of women empowerment. My most cherished moments were the ones spent with each one of them in our down time; talking with and getting to know their character, sense of humor and talents! We all shared many incredible experiences that will impact our futures in such a huge way. Ultimately I don't think this program was so much about Diane finding someone as it was about us finding ourselves.