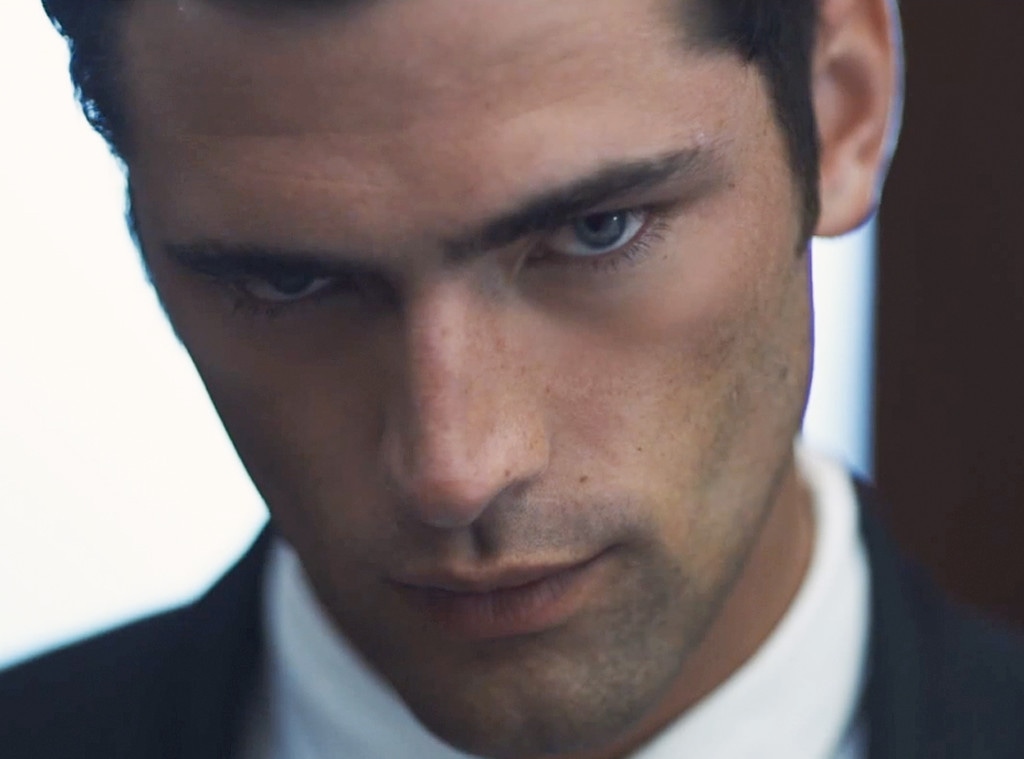 Vevo
Um, who is that?!
Aside from taking in (and kinda loving) Taylor Swift's super-crazy side in her "Blank Space" music video, fans focused their attention on the über-hottie starring opposite the blond beauty—Sean O'Pry.
The 25-year-old Georgia native's flawless bone structure and dreamy features make it easy for anyone who watches the video to understand why T.Swift goes absolutley cuckoo over him, and also make us want to get to know this stud a little better.
So, E! News chatted with the O'Pry to find out who the man behind the gorgeous face is, and get more scoop on his shoot with Swift.
1. He Was Discovered on MySpace: Gotta love social media, right? Opry shared that it was some old pictures from his high school days that caught the attention of the right people to jumpstart his modeling career. "My manager saw my prom photos on MySpace, and two weeks later I flew to New York. It was a bit different," he tells us.
2. His Celebrity Crush: Right now, Sean has two. His first one is Bette Midler! "She's funny," he explains. And his second crush is a little more obvious. "At the moment I'd have to say Taylor Swift, going to have to throw a shout-out to the girl who put me in a music video."
3. If He Wasn't a Model... Sean says if he wasn't a model he'd do "something in biology. I've always really loved it. I went to Sea Camps when I was a kid" with his aunt. When asked about Shark Week, he tells us, "I'm actually terrified of sharks, but love them, but who doesn't?"
4. He's a Middle Child: "I have an older brother, Chris, and a younger sister, Shannon. She's awesome. She's in her freshman year of college," the model shares and adds that she was "very excited" about him being in Swift's video.
5. His Relationship Status: "I plead the fifth," he tells us. "The less people know the better." (Well, we all know what that means. Sorry, guys!)
6. He Knows Crazy: When asked if he could relate to Taylor's character in "Blank Space," O'Pry says, "Let's just say yes." Uh-oh!
7. His Favorite Restaurant: "My kitchen actually. I'm learning to cook, so my kitchen," he said and emphasized that he's still learning, and "steak is the easiest to make for me, maybe that's why it's probably my favorite."
8. The Music Video Didn't Take Long: Sean tells E! News shooting "Blank Space" only took "two days. We filmed in upstate New York."
 9. He Had to Keep It a Secret: Once cast, Sean had to keep everything on the down-low for nearly three months. "I couldn't say anything. I could only talk to my manager and my dog."
10. Speaking of That Dog, She Wants to Meet Olivia: "I have a mini Australian Shepherd, Mya. I've had her for five months," and Sean is trying to schedule a meeting with Taylor's cat, Olivia Benson. "I didn't meet Olivia either. Mya's cat-friendly, too."
 
11. Does He Still Talk to Taylor? "She's doing her thing right now. She was very, very sweet on set."
 
12. He Didn't Get to Keep the Cape: "No souvenirs from set," he tells us. "I did not get to keep the cape. The cape was pretty cool, got to admit that, though."
13. His Highlight From Filming: "Everything," he tells us. "It was all a whirlwind. All of it. I mean, [director Joseph Kahn] and Taylor were incredible."