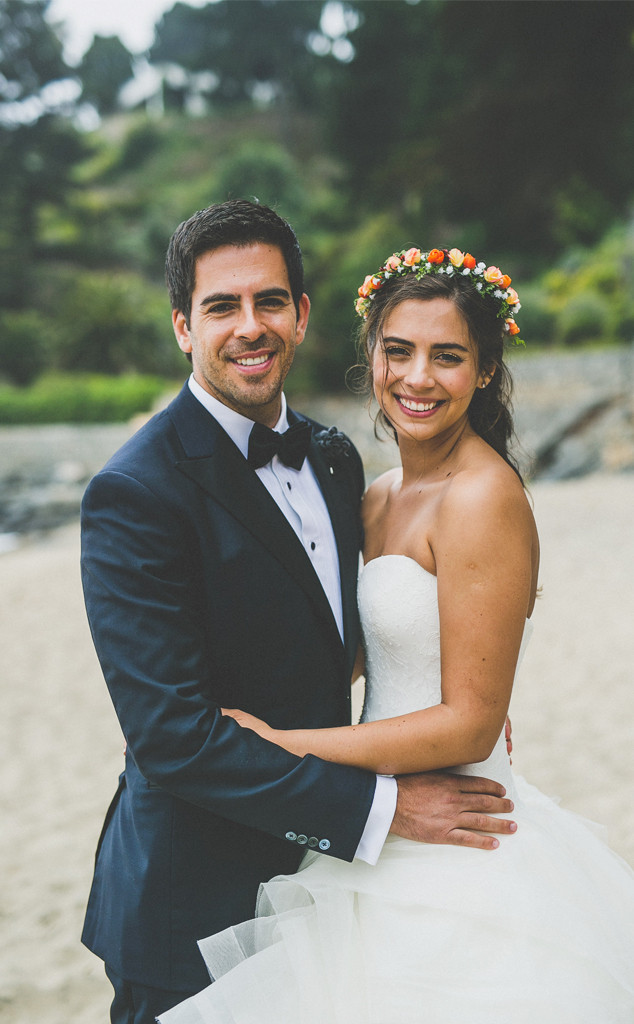 They do!
Eli Roth married actress Lorenza Izzo over the weekend, E! News confirms. The 42-year-old director, who is famous for horror films such as Hostel and Cabin Fever, tied the knot with 22-year-old model in Izzo's native Chile on Saturday.
The good-looking lovebirds reportedly exchanged vows in both English and Spanish at the bilingual ceremony, which took place on the beach in Zapallar.
And in a photo from their wedding day, it certainly looks like the event went off without a hitch, as the newlyweds are beaming from ear to ear while appearing blissfully in love with each other.