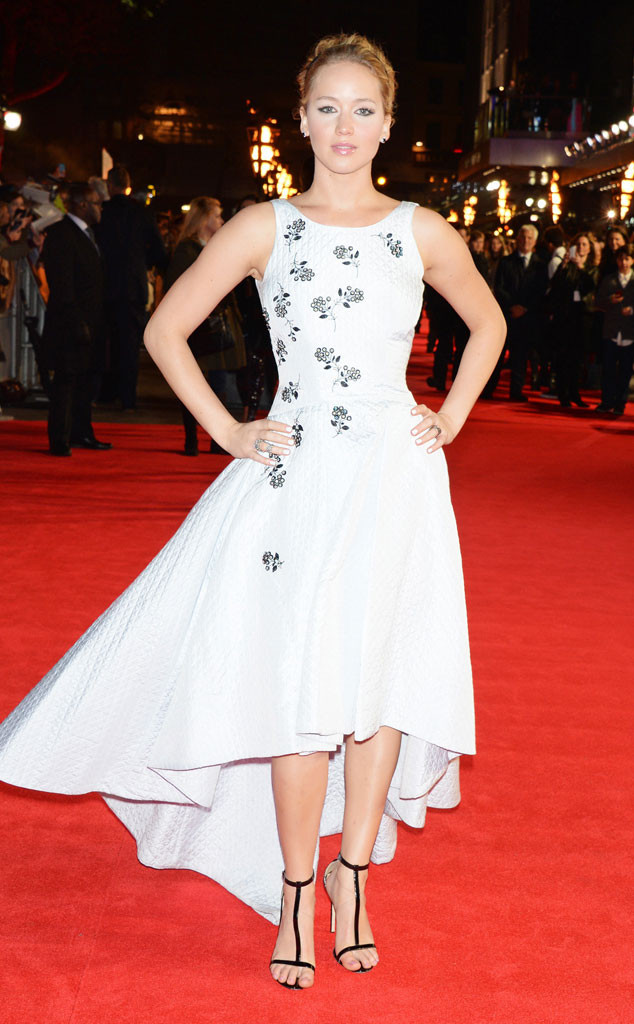 Dave M. Benett/WireImage
Ready your bows and arrows, the Hunger Games: MockingJay—Part 1 world tour starts now!
The film's A-list cast is taking to the red carpet in London to kick off the film's world premiere tonight, and the stars are already hitting the bull's-eye in the style department.
Of course the Girl on Fire brought the heat to the red carpet—yep, that's you, Jennifer Lawrence! The 24-year-old turned heads in a feminine, white high-low Dior gown with black floral details. But for Lawrence, comfort comes first, and that meant slipping a black tuxedo jacket on after her initial descent onto the red carpet to sign autographs. And hey, that's why Hollywood loves her!