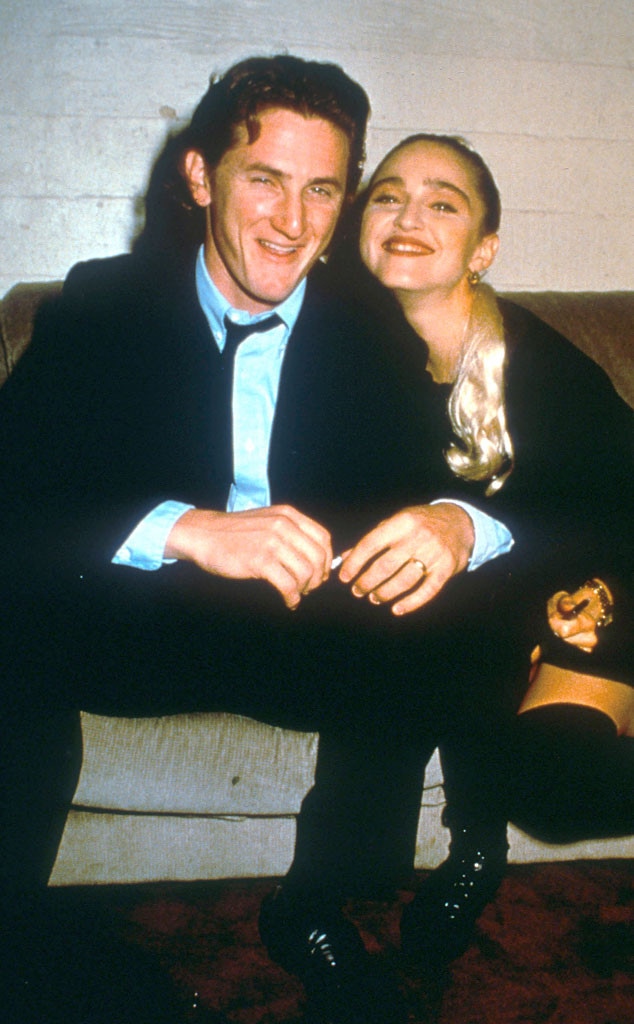 Laura Luongo/Liaison
Everybody wants a piece of the Material Girl!
A collection of Madonna's clothes brought in the big bucks this weekend at Icons & Idols: Rock n' Roll charity auction in Beverly Hills.
Per Julien's Auctions, big items included the gown and stole from Madonna's 1984 "Material Girl" video, which sold for $73,125, while the wedding dress she wore when she married Sean Penn in 1985 sold for $81,250 (they divorced in 1989). It was the jacket she wore in 1985's Desperately Seeking Susan, however, that got the highest bid of $252,000.
A gown Madonna wore in the 1996 film Evita sold for $15,000, according to NBC's L.A. affiliate, and her softball uniform from 1992's A League of Their Own went for a $31,250.
The Queen of Pop, now 56, is an indisputable fashion icon, but she's the first to admit she had some beauty blunders through the year. "I think I had a lot of bad hair moments," she said in an interview with Billboard. "In the early 80's just sometimes I wore purple lipstick or green lipstick. Clothing-wise, I am happy about the way I dressed."
Her daughter Lourdes Leon, 18, inherited mom's great sense of style, and in 2010, the duo launched Material Girl, a line of clothing and accessories for teens. "She reminds me of me when I was younger," said Madonna. "She just goes for it and tries different things. It doesn't look like she thought too much about it. That is how I used to be, but after years and years of everybody commenting on the way I look and dress and being photographed, one starts to become self-conscious and starts to plan things more. You end up judging yourself more, what looks good and what doesn't."
"I respect her taste," added Madonna proudly. Still, Lourdes is the first to admit she has some fashion regrets of her own! After graduating high school in 2014, she wrote on her Material Girl blog about a few of them, saying, "Oh how I wish I could back in time and urge my 14 year old self NOT to wear black rhinestone studded t-shirts with bloody skulls on them, purchased from really "hip" stores (wtf is hip anyways)!"
"I like to reassure myself though, that I had to go through that awkward time of 'trying stuff out' to figure out what I liked wearing best," she added.
Hey, we'd expect nothing less of Madge's mini-me!