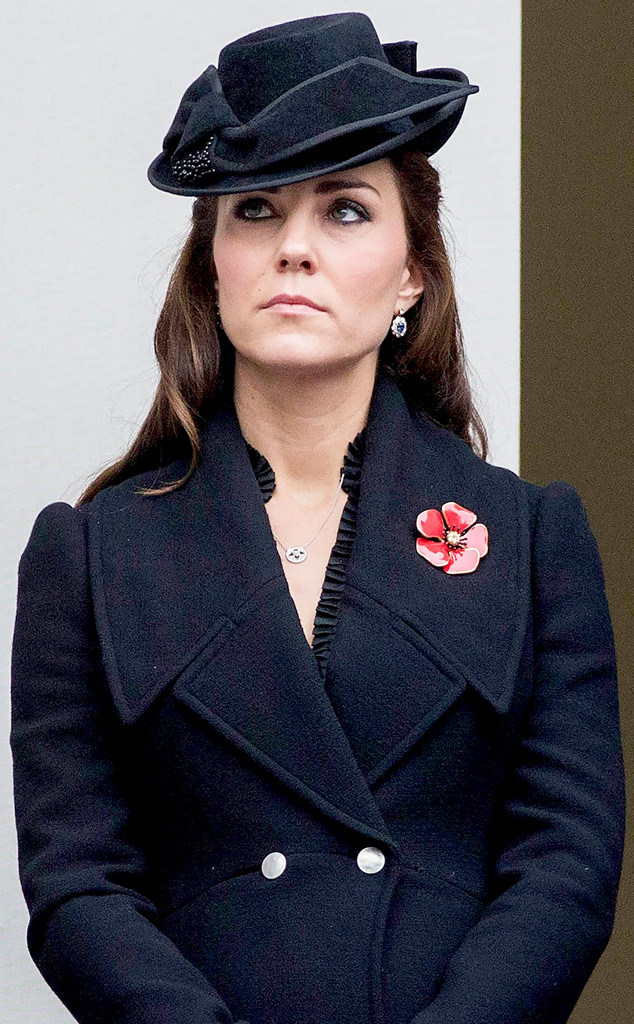 REX USA/Ben Cawthra/Rex
The royal family is coming together to remember some of U.K.'s bravest and greatest.
In honor of Remembrance Sunday, a day dedicated to commemorating the contributions of British military servicemen and women, Prince William, Kate Middleton and other family members attended a moving ceremony in central London for the departed.
At 11:00 a.m. local time, Queen Elizabeth II led the nation in a moment of silence that was followed by a gun salute. The Queen also laid the first wreath at the foot of the Cenotaph.
Kate Middleton looked on as Prince William and his father Prince Charles also laid wreaths in tribute to the brave men and women who served in two World Wars and other conflicts.