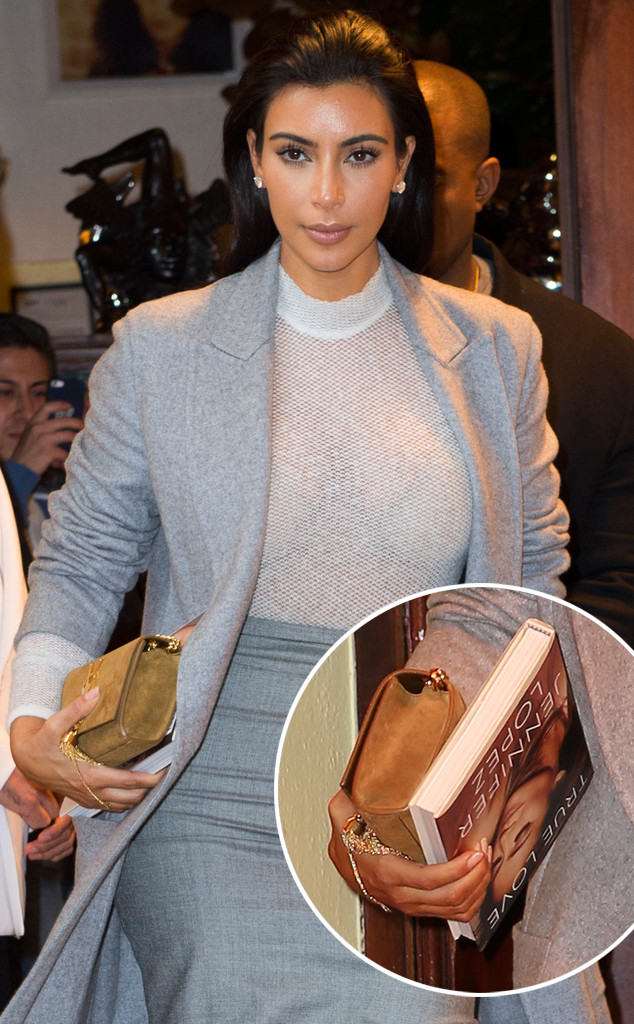 Splash News
Who doesn't love a showing of celebrity sisterhood?
Kim Kardashian scored herself a copy of Jennifer Lopez's brand-new memoir, True Love, and was spotted toting it around with her in New York City earlier today while out with Kanye West—and it wasn't just the paparazzi who took notice!
"#thankyou @KimKardashian for picking up your copy of #JLOTRUELOVE!!!" J.Lo tweeted today, zeroing in on the hardback book Kim was holding along with her clutch.
We wonder which part will most inspire Kim...