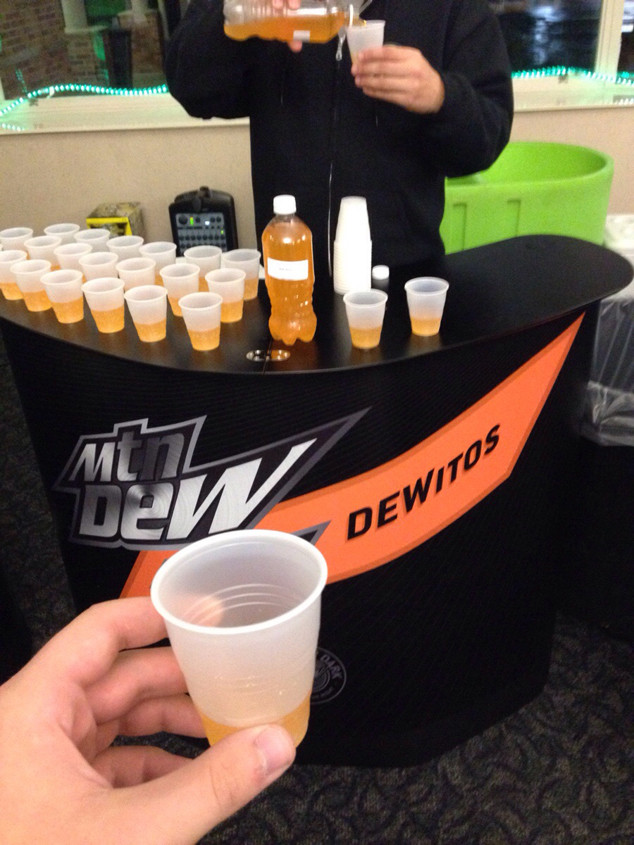 Reddit
Hold your loved ones tightly tonight, because the end is nigh. That is the only reasonable explanation for this product existing.
Reddit user pcmasterrace posted the above photo of a booth setup at his school with Pepsi employees handing out little cups filled with Doritos-flavored Mountain Dew.
We repeat: Doritos-flavored Mountain Dew. They're calling it Dewitos.
Tagline suggestion: "Because stoners shouldn't have to buy Mountain Dew and Doritos separately."
The original poster of the photo said that it was "sort of taste test promotion" and that the flavor "honestly wasn't too disgusting."
"It just had a really strong doritos aftertaste which was odd," he wrote.
Second tagline idea: "It honestly isn't too disgusting."