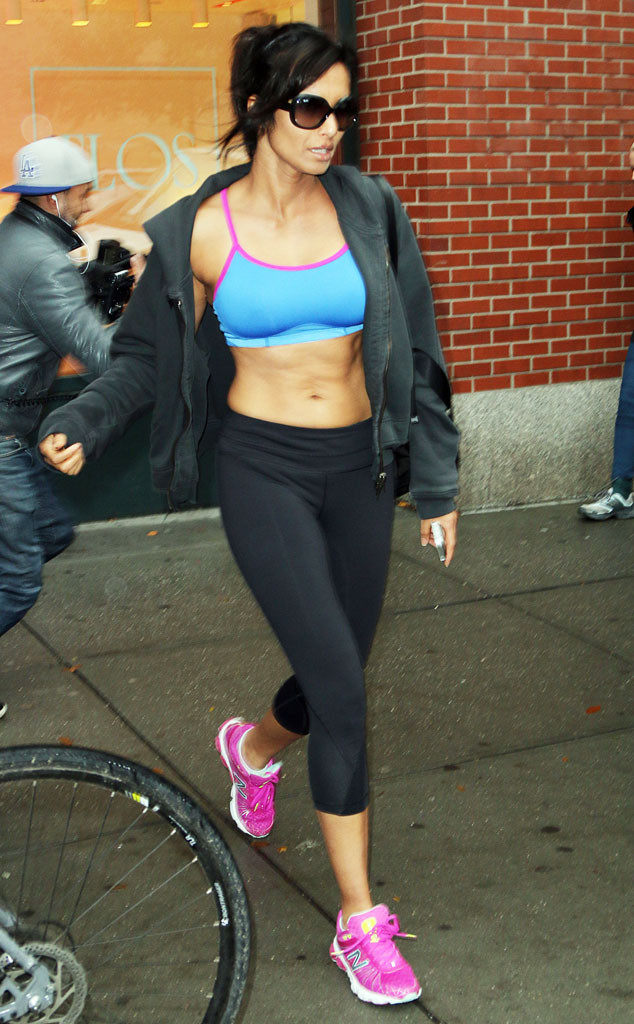 Zelig Shaul/ACE/INFphoto.com
Being able to eat whatever you want and not gain weight—isn't that the dream?!
Padma Lakshmi stepped out on Thursday in New York City looking ab fab! The 44-year-old wore a blue sports bra lined with purple trim and black skintight leggings. The only thing between Lakshmi and the cold New York weather was an unzipped black jacket.
Clearly, Top Chef hasn't ruined her figure a bit! In an interview with Us Weekly, the star admitted she goes up two dress sizes while filming the show and then loses the weight again during the off-season.
Lakshmi said, "I love food way too much to starve myself just to look good. I will put in the work at the gym so I can enjoy what I eat." Preach girl!