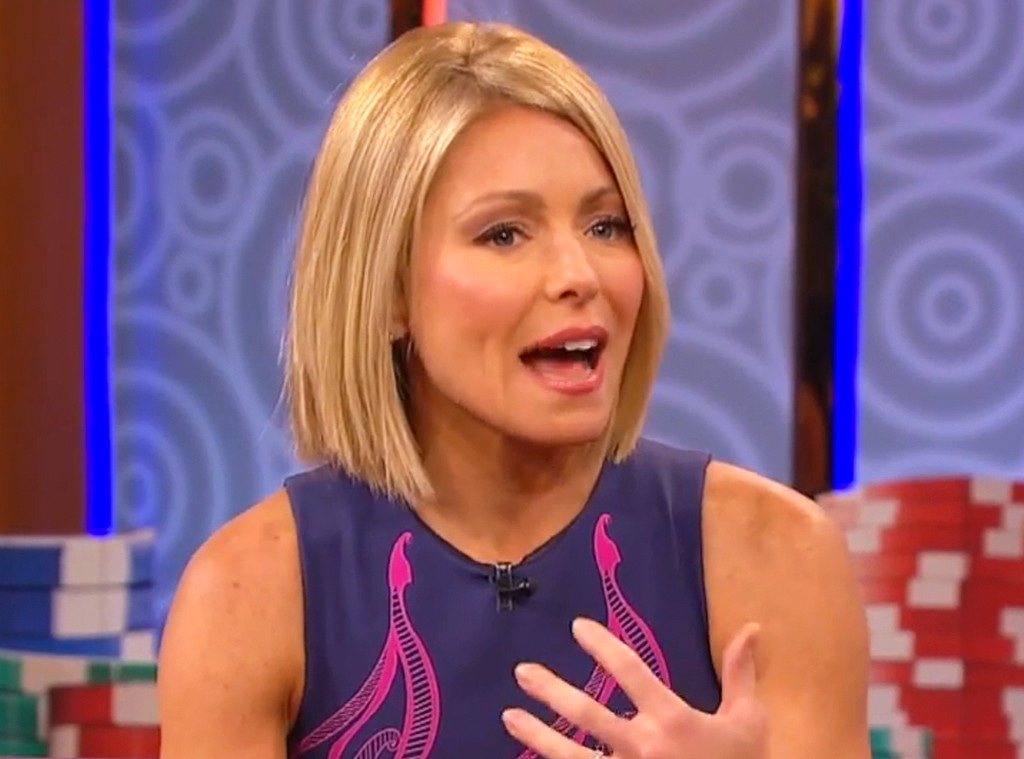 YouTube
Kelly Ripa may be America's sweetheart on her morning show, but she has no qualms about being the least popular person at home when it comes to her teenage daughter.
"She recently lost her computer and phone privileges, so it's like taking away oxygen," the Live! With Kelly and Michael host said on The Wendy Williams Show this week, expanding on a story about 13-year-old Lola that Ripa's hubby, Mark Consuelos, touched upon but didn't delve into when he sat down with Williams beforehand.
Asked what prompted the punishment, Kelly explained that Lola didn't do anything too crazy, she just "broke the rules."
"We are like very fair parents and we will give you certain freedoms," she continued. "When you want privacy in a not-private world—like, you can't have privacy and be on Instagram. I'm sorry, that's not how it works. Privacy is for if you want to write a letter or write in your journal, I'm not going to read that. But if you want to tweet about what a pain in the butt your mom is, I'm gonna see that."
And it's not even that Lola did that, but she was fooling around with her phone when she was supposed to be studying for Spanish class.
"I walked into her room and she wasn't there," Ripa recalled," but there was her phone and it's not supposed to be there during study hours. So I was like," she mimed leaning over innocently, '"let me just dial in her code'...She knows I know her code, but she doesn't think I would ever abuse that privilege."
So it turns out that no one's hands are entirely clean in this matter--Ripa also joked that Lola was taking a shower when this went down and probably would never do so again--the former All My Children star doesn't seem too concerned that she may have provoked some sulky stares coming her way.
"No, I don't think she likes me, but I don't care," Kelly said matter-of-factly. "I'm like, 'I'm not your friend, I'm your mom. I'm not your friend.'"
Asked if she felt any pressure to come off as nice all the time, she said, "I just feel an obligation as her mom to keep her living in the real world. I don't care who you are or what you do, ify our'e a mom you're a momm. Everybody's a mom. Beyoncé's a mom, you're a mom, I'm a mom—do you like the way I lumped myself into that group?"
Hey, star moms unite!
Kelly and Mark, married for 18 years, are also parents to sons Michael and Joaquin.