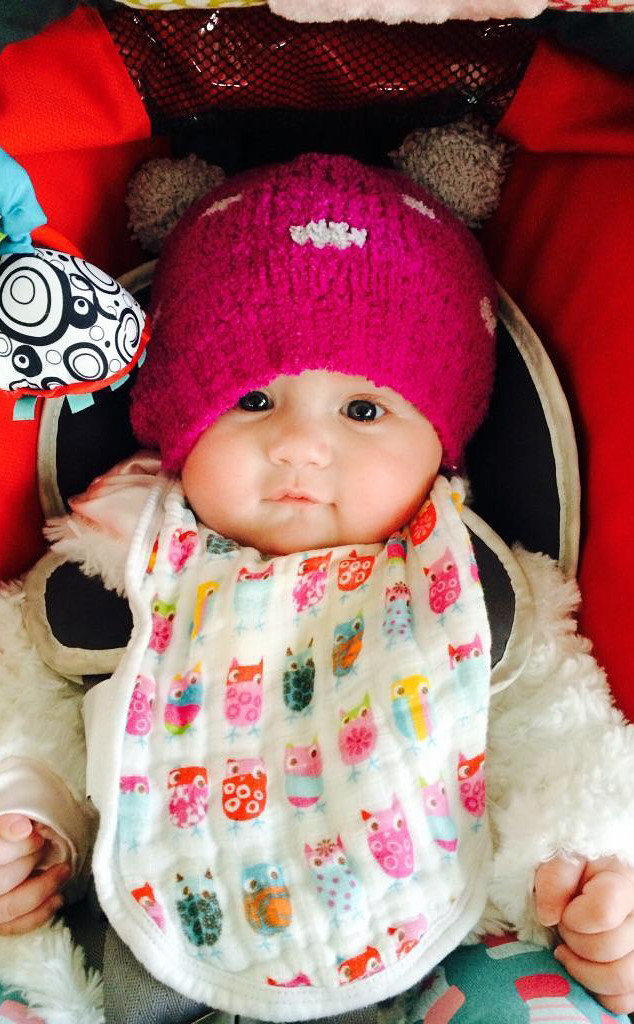 Twitter
To quote an overly used phrase that is quickly becoming the world's least favorite line—We just can't.
Yeah, we said it, because it's very fitting in this context. Kelly Clarkson shared yet another gush-worthy photo of her baby girl River Rose, and they just keep getting cuter and cuter each and every time!
With her little princess all bundled up to keep warm, River gives the most adorable face to the camera (while totally rocking that hot pink animal beanie, by the way) in a snapshot Clarkson shared on Twitter.
The proud mama captioned the picture, "Seriously, I want to squeeze her little cute face off!"
We completely understand.