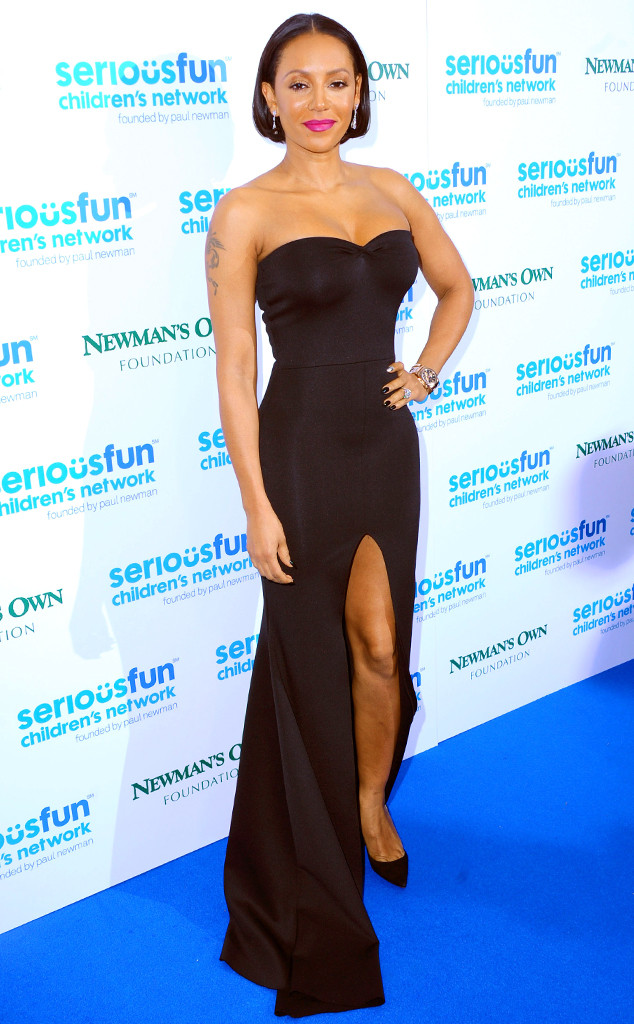 Stuart C. Wilson/Getty Images
Mel B may be happily married to husband Stephen Belafonte—but that doesn't mean the former Spice Girl hasn't sexually experimented in her past.
During a recent appearance on Alan's Carr: Chatty Man, the America's Got Talent and X-Factor U.K. judge revealed that she has previously had romantic relationships with women, although she insisted she is not a lesbian.
Speaking about straight women who have also had same-sex relationships, Mel B (via Daily Mail) said, "Yeah. I was one of those for a few years."
Asked by Carr if she would consider herself a lesbian, the singer replied, "I would not call it that. I was just one of those ladies. Now I'm happily married."