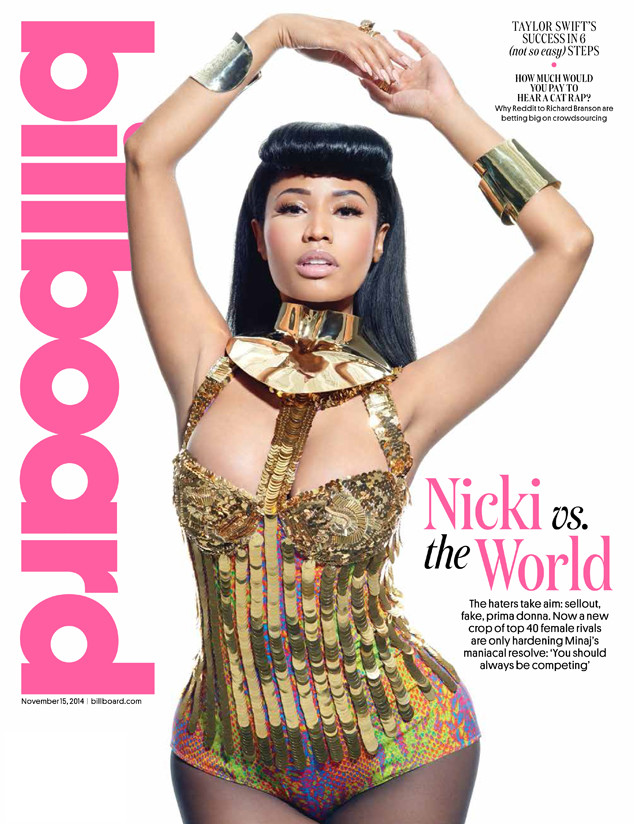 Courtesy Brian Bowen Smith exclusively for Billboard
It's no secret that Nicki Minaj embraces her big booty!
In a new interview with Billboard, the 31-year-old rapper responds to the criticism against her super-sexy "Anaconda" music video, which features scantily clad dancers showing off their curvaceous butts in very little clothing.
"Everything we see that's labeled as beautiful is very skinny," Minaj tells the mag. "In the song I kind of say, 'F--k them skinny girls.' But it's all love. I consider myself a skinny girl...I went overboard with the video to show that I'm not going to hide. And those big-booty dancers I have, they're not going to hide. Black girls should feel sexy, powerful and important, too."