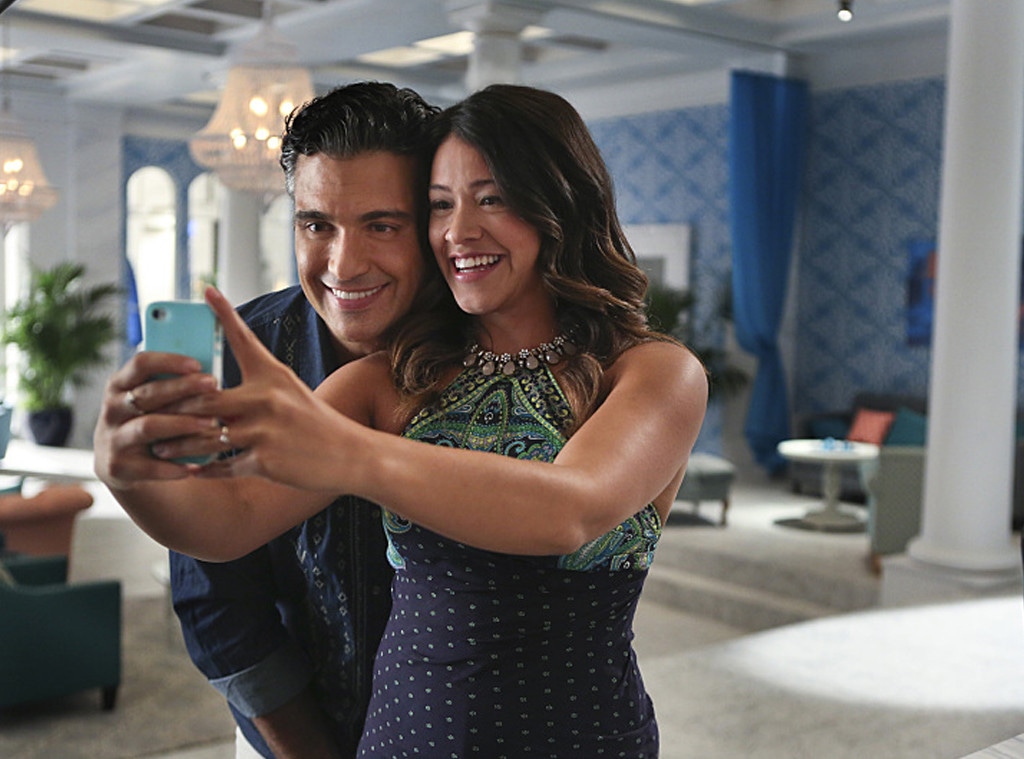 Patrick Wymore/The CW
Now that Jane (Gina Rodriguez) has finally met her father Rogelio (Jaime Camil) on Jane the Virgin, everything's about to be all sunshine and rainbows for these two, right?
So, so wrong. In fact, Jane is about to learn that her fantasy of the perfect father is just that...a fantasy.
In the next episode of the CW's hit new comedy, Jane and her father have a long-awaited dinner together, and even though the telenovela star tries so hard to impress his daughter, he crashes and burns. Hard.
Watch an exclusive clip of their awkward dinner above now!
Yikes. That. Was. Painful.
Rogelio might think that he's doing everything right, but Jane doesn't want to get to know the famous telenovela heartthrob. She wants to get to know the man behind that pearly white smile, the real man who is her father!
Will this disastrous dinner spell the end of Jane's desire to bond with her newly-discovered father? Or will Rogelio realize he's doing everything wrong and fix the situation before Jane gives up hope?
Jane the Virgin airs Mondays at 9 pm on the CW.