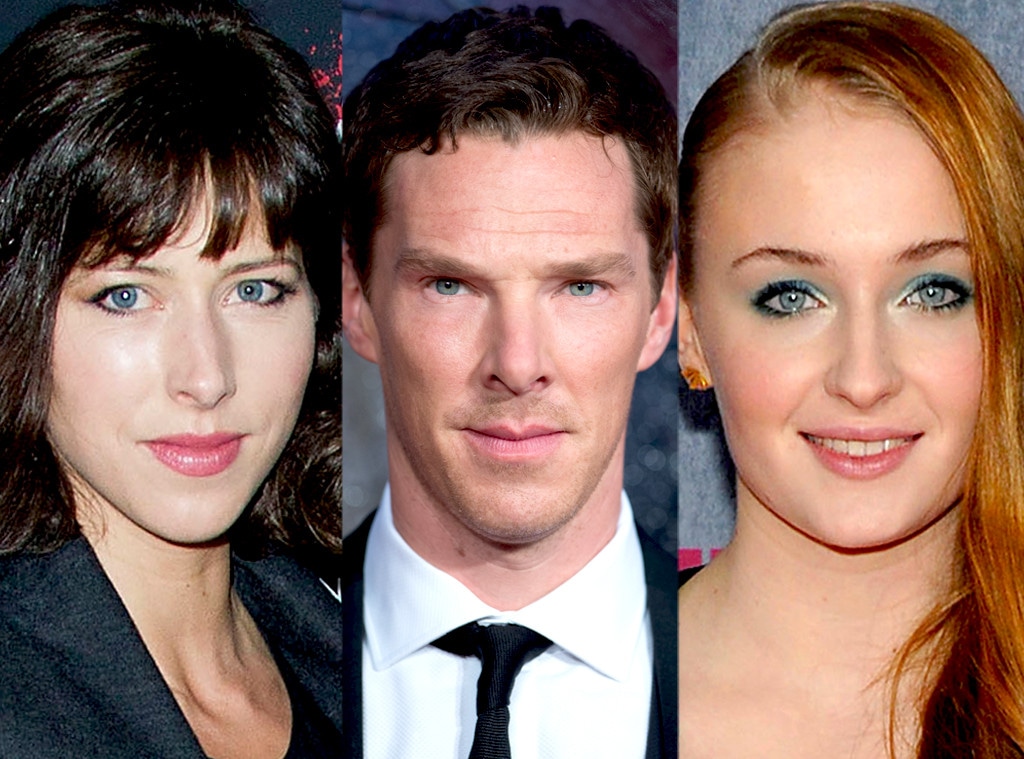 Getty Images
For the record, Games of Thrones' Sophie Turner is not trying to steal Benedict Cumberbatch's thunder.
The actress took to Twitter to clear the air after being mistakenly identified as the woman engaged to the hunky actor.
Cumberbitches far and wide congratulated her about the exciting news yesterday on social media, and she felt it necessary to remind people that she is not, in fact, the soon-to-be Mrs. Cumberbatch—that person is actress-director Sophie Hunter.
"Thanks to everyone who is congratulating me but its another Sophie who is marrying Benedict Cumberbatch," she wrote. "Nice one guys haha."
The exciting news about Hunter and Cumberbatch was revealed after a paid-for announcement was made in The Times newspaper's classified section.
The actor's rep has also confirmed the news, telling The Telegraph in a statement, "I am delighted to confirm this morning's announcement that Benedict Cumberbatch and Sophie Hunter are engaged."
At this time, a wedding date has not been set.
The good-looking duo first met while shooting the thriller Burlesque Fairytales back in 2009. The future husband and wife were only confirmed as a couple five short months ago, after they were photographed together at the French Open.
The exciting news comes two years after his breakup with fashion designer Anna Jones.
Cumberbatch has also been previously linked to actress and screenwriter Olivia Poulet, but the two split in 2010 after nearly 10 years together.