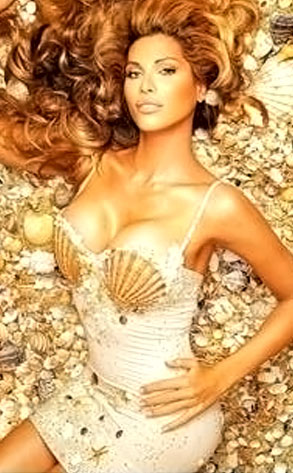 Maya Guiz
Watch out, Elisabeth Hasselbeck! Candis Cayne is coming to The View.
Cayne, a transsexual performer who plays the transsexual mistress of William Baldwin's politico character on ABC's Dirty Sexy Money, revealed during her cabaret act on Saturday that she's going to a guest on Barbara Walters' chat show this Friday.
Cayne told the crowd at Eleven in West Hollywood she'll do her best to zip it when she comes face-to-face with Ms. Hasselbeck, because her "first instinct" is to give the conservative cohost quite the tongue lashing.
Cayne has a special mantra to keep herself in check. "Happy transsexual, happy transsexual," she announced to laughter and applause.