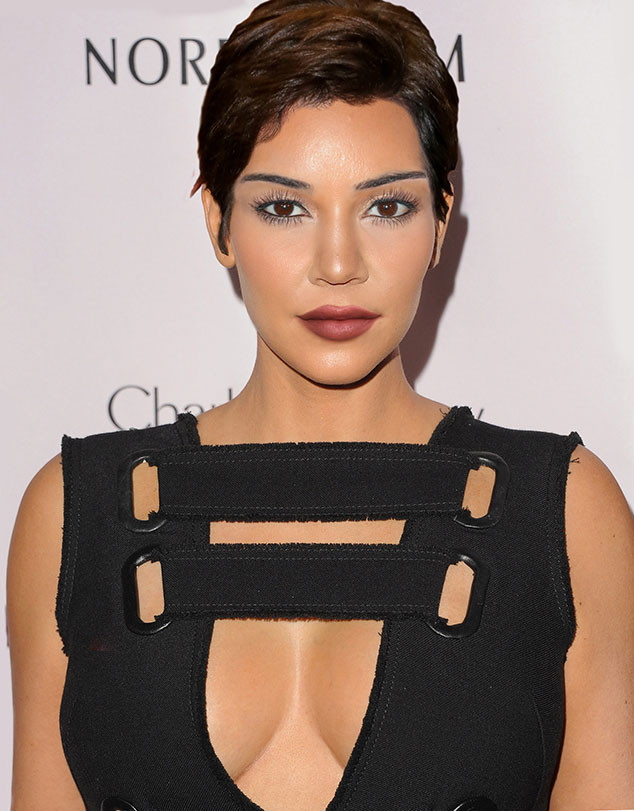 Getty Images
Have you ever wondered what Kim Kardashian looks like with her family member's facial features?
Well, look no further, because we have created the ultimate Kardashian-Jenner super face with a mashup of Kourtney Kardashian, Khloe Kardashian, Kendall Jenner, Kylie Jenner and Kris Jenner's various traits. The final outcome could definitely pass as the sixth Kardashian sister!
Check out more mixed-up faces of Kim with Kourtney's brown eyes, Kylie's pouty lips and Kris' short hairstyle. Can you even tell the difference? Take a look!