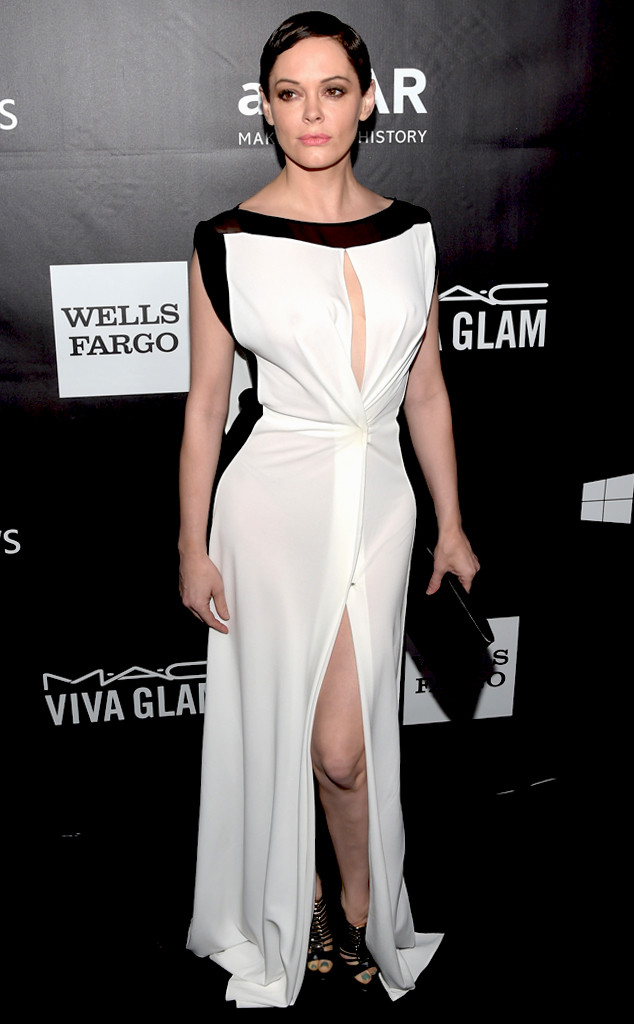 Jason Kempin/Getty Images
Rose McGowan is saying sorry for some controversial comments she made about the gay community recently.
While appearing on Bret Easton Ellis' podcast the other day, the 41-year-old actress called gay men more "misogynistic" than straight men, adding, "I have an indictment of the gay community right now, I'm actually really upset with them." "
"You wanna talk about the fact that I have heard nobody in the gay community, no gay males, standing up for women on any level?" McGowan said. "What I would hope they would do is extend a hand to women. Women, by and large, have very much helped the gay community get to where they are today. And I have seen not a single peep from these people, who supposedly represent lesbians as well...when the equal pay act was shut down by Republicans in the Senate, not a single man mentioned that."
"I see now people who have basically fought for the right to stand on top of a float wearing an orange speedo and take molly [MDMA]," she added.