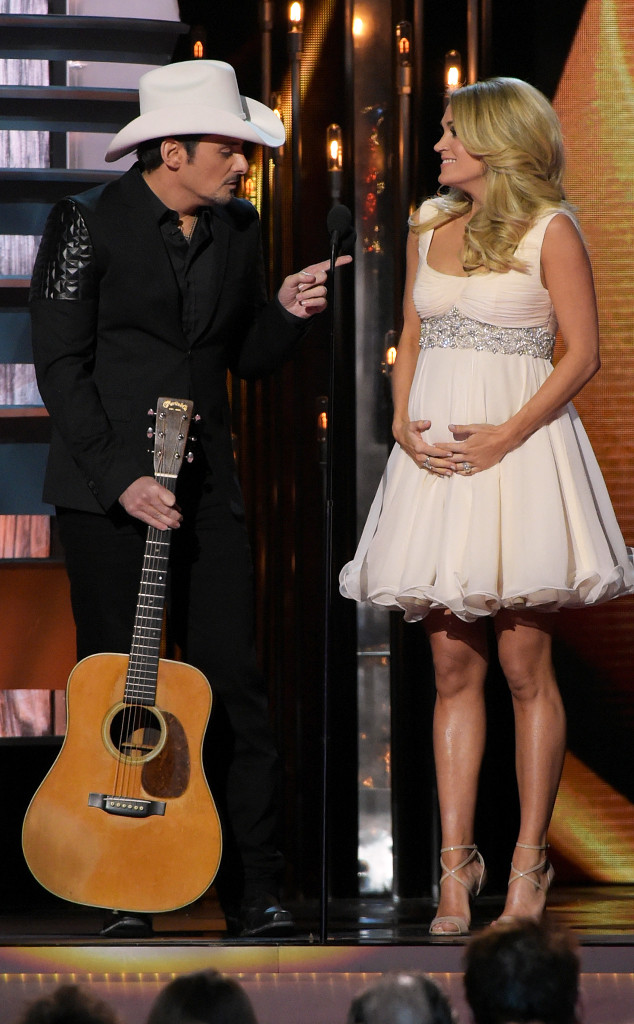 Rick Diamond/Getty Images
Country music's biggest night has arrived.
The 2014 CMA Awards honored a number of performers tonight for their work in the past year, along with providing the audience with laughs from returning co-hosts Carrie Underwood and Brad Paisley and multiple memorable performances by famous country crooners.
In fact, the show opened with A-lister Kenny Chesney performing his hit "American Kids" which was immediately followed with a fierce duet by Miranda Lambert and Meghan Trainor who took on the young singer's chart-topping single "All About That Bass."
Once the crowd got a good groove going, they were treated to the comedic performance that was Underwood and Paisley's monolgue. These two tackled a list of buzzworthy topics, including ebola, Renée Zellweger's look, Taylor Swift's transition to pop and even Carrie's pregnancy—among other things.