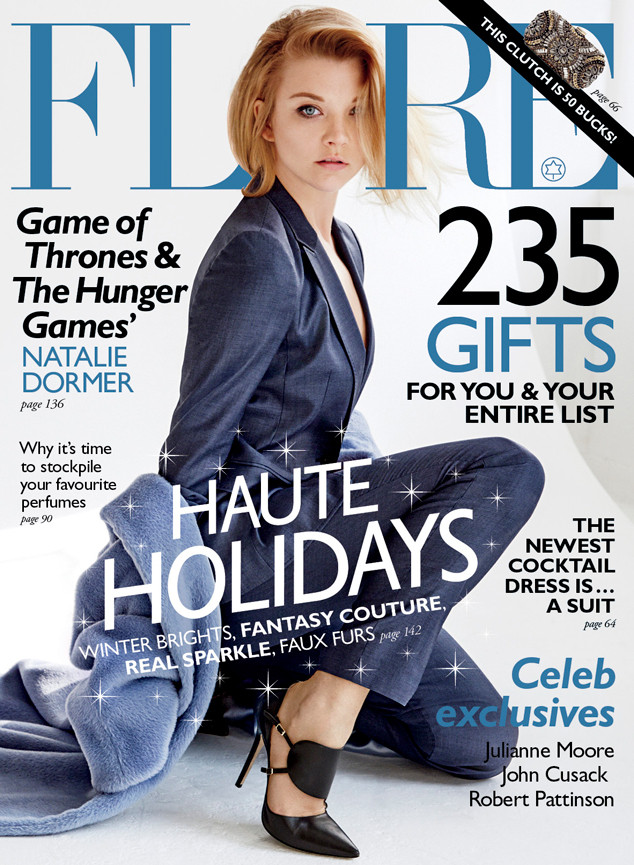 David Roemer/Flare
Game of Thrones Natalie Dormer looks pretty damn sexy and in charge on the cover of the December issue of Flare.
In the glam cover photo, Dormer is kneeling down in a blue pantsuit with a light blue blanket wrapped around her sides. Her short, blond hair looks edgy and black, with pointed shoes to complete the look.
During her interview with the magazine, the Hunger Games: Mockinjay—Part 1 actress admits that she is in no hurry to get married. She says, "It's such a thing, right? So many little girls dream about their wedding day, but with actresses, sometimes it's the inverse, because we get to be the centre of attention, looked up and down, dressed up for premieres all the time. The pull isn't quite as great."