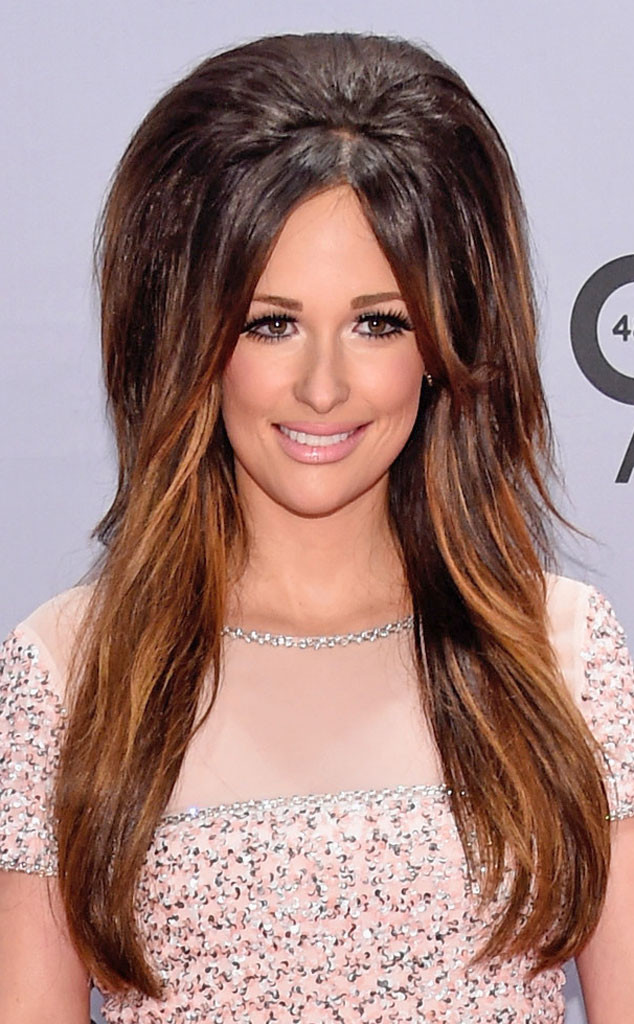 Larry Busacca/Getty Images
Now that's a big bump!
Maybe her hair is full of secrets, or maybe it's just a massive Bump-It hair insert that's responsible for Kacey Musgraves' massive 2014 CMA Awards hairdo. Other theories behind this (literally) over-the-top look are that she's channeling Priscilla Presley, or maybe it's a leftover Halloween hairstyle. Any way you spin it, there is no missing the country star's overly-voluminous do.
The 26-year-old is known for her long brown locks, but we've never seen the country star with such an outrageous hairstyle.