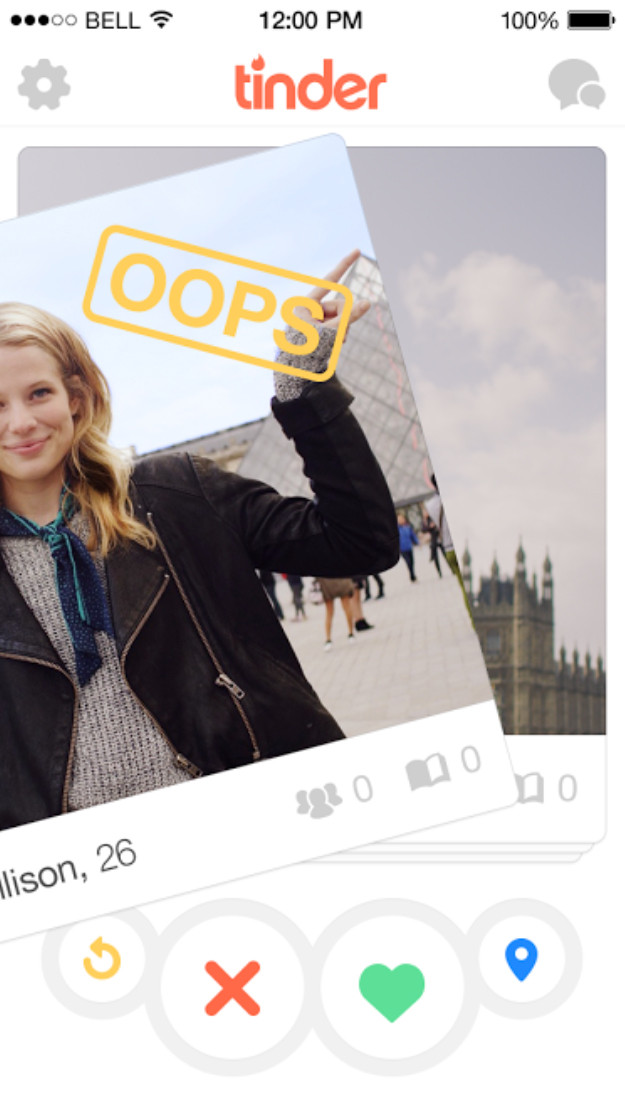 No, this feature won't undo that unfortunate date you went on, but it can help with a common problem faced by avid Tinder users.
This is a scenario Tinderers (is that a word?) know all too well: You're hanging out with nothing to do, so you decide to silently judge random strangers from the comfort of your own home. You open up Tinder. You begin your left-swipe marathon and have been going to the left, to the left—shout out to Beyoncé!—for so long now that you're not even really paying attention to who is popping up on the screen.
And then it happens. You swipe left on someone who deserved a right swipe, and now they're gone forever.
GREAT JOB. THAT WAS YOUR SOULMATE.