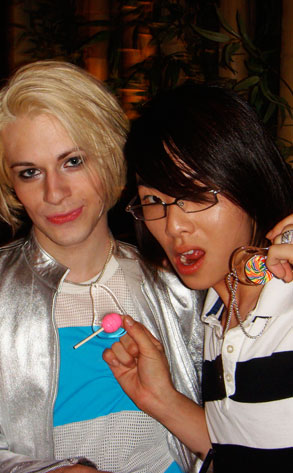 Onch Movement
Chris Crocker has landed.
As I told you on Friday, the 19-year-old better known as the "Leave Britney Alone" guy on YouTube was coming to Hollywood for the upcoming opening of World of Wonder's Just Britney art show.
Well, he's here now. Turns out that the show is just one part of his trip.
He was apparently flown to L.A. by the Onch Movement jewelry company because he's one of their—for lack of a better term—celebrity spokesmodels.