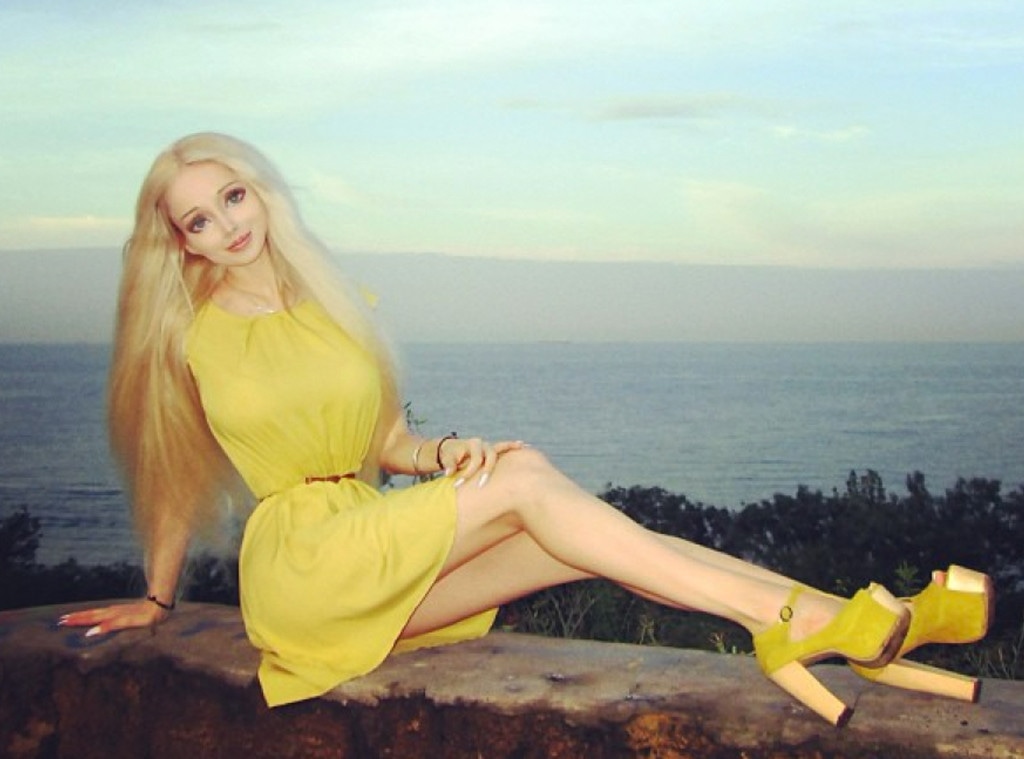 Instagram
Human Barbie is on the mend after experiencing a horrific incident last week.
Valeria Lukyanova was reportedly released from the hospital yesterday after allegedly suffering from a brutal attack where she was punched and strangled by two men on Halloween night outside of her home in the Ukraine.
"I was attacked by the entrance of my block of flats. I came back home from a shop with bags and entered the door code when two men rushed from the dark and attacked me," Lukyanova reportedly said.
"They said nothing and did not try to rob me. It happened in a flash, they hit me on the head, several times on my jaw, then one of them began strangling me. If it wasn't for my neighbour who who suddenly appeared, I don't know what would have happened. They saw her and ran away."
As for her current status with the injuries, Valeria says, "I feel a little better, but my jaw is still hurting badly. I have been on the strongest pain killer for four days, but still woke in the middle of the night from horrible pains."
Although the attackers remain unknown, Lukyanova believes they may be related to threats she had been receiving for two years from "strangers" who would call and terrorize her.
Lukyanova gained global attention for her attempts at becoming the human version of the famous Mattel doll, but also became a controversial figure for some of her views. Valeria made a few eyebrow-raising comments to GQ magazine about finding children "unacceptable" and blaming race-mixing for the "degeneration" of beauty standards.
And in a Vice documentary produced last year, she was described as "not a real girl at all, but a time-traveling spiritual guru whose purpose is to save the world from the clutches of superficiality and negative energy."
However, her infamous image may change. Lukyanova said she admired the all-female warriors from Greek mythology and is thinking about becoming an Amazon Woman. "She had a beautiful and warlike figure, the body of an Amazon. I want the same magnificent figure. I no longer like my body. It needs some muscle."