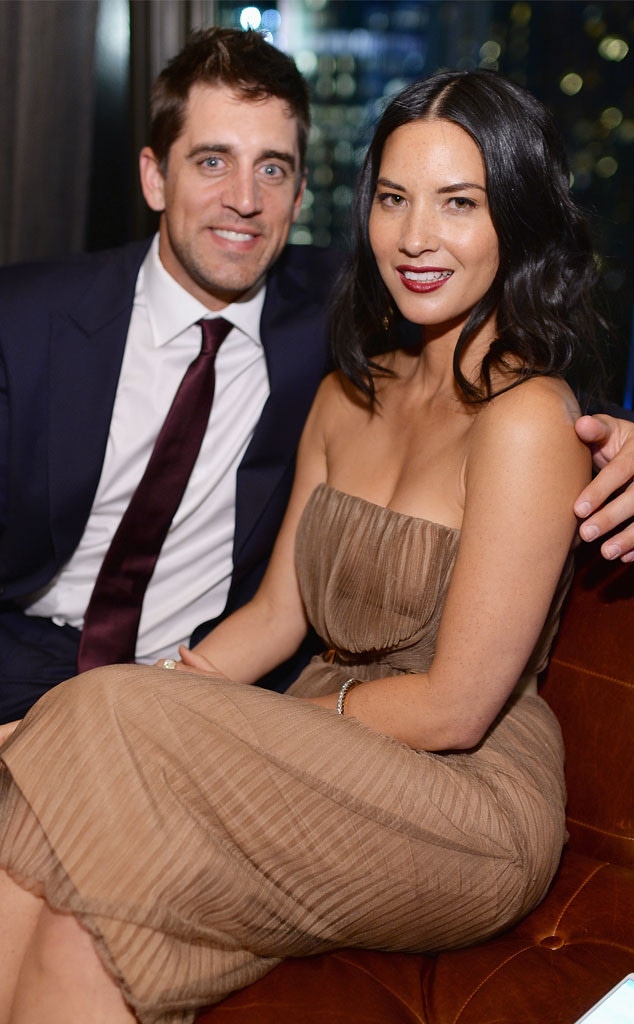 Dimitrios Kambouris/Getty Image
Olivia Munn knows all too well that balancing a busy career and a blossoming relationship is no easy feat.
E! News caught up with the Newsroom actress and asked about how she and Aaron Rodgers make their relationship work.
"You just end up making those concessions," she explained to us on the red carpet at the final season premiere of her hit HBO show.
"You make decisions because it can't all be work and it can't all be your personal life, especially when you've worked so hard to have a career."
Watch:
How Olivia Munn Makes Her Relationship Work
The brunette beauty revealed that it takes work to figure out both of their hectic schedules, but that it's all worth it in the end.
"There's a lot of traveling, a lot of driving, and then you're just really happy with the decisions that you make. And for me, it comes at a time in my life when I end up having to say no to some work because I gotta be somewhere else," Munn told us.
"It doesn't make me sad or anything, because I want my life to be full and have all those experiences, so you kind of figure it out as you go."
Just last month, E! News reported that the Green Bay Packers quarterback gifted his leading lady with a stunning ring after just six months of dating.
"This is a gift from my boyfriend, actually," the TV star explained. "I wore this for a premiere, and he had heard me talking to my stylist about being obsessed with it. It is such a special ring, and then he surprised me."
But it's not an engagement ring, she clarified.
"It's not that kind of ring, by the way. It's not the special ring. I mean, it's a very special ring, but it is not the special ring," she said.