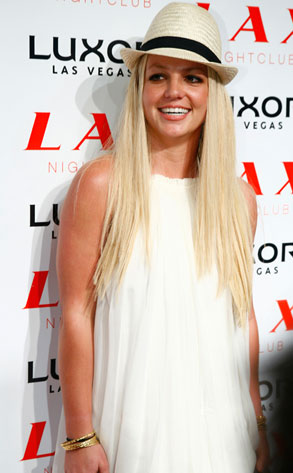 Courtesy LAX
Is Britney Spears ready to head back to rehab?
Maybe.
I now hear Spears' legal team and the few friends and family members she's still in contact with may be urging the pop princess to—once again—check in for treatment for alleged substance-abuse issues.
It was just mid February when Spears shaved off her hair at a suburban Los Angeles salon, after spending less than 24 hours in Eric Clapton's Crossroads Centre in Antigua. A few days later, she checked into Promises Malibu but bolted after one day. Forty-eight hours later, she returned, after Kevin Federline reportedly threatened legal action to gain full custody of their two sons.