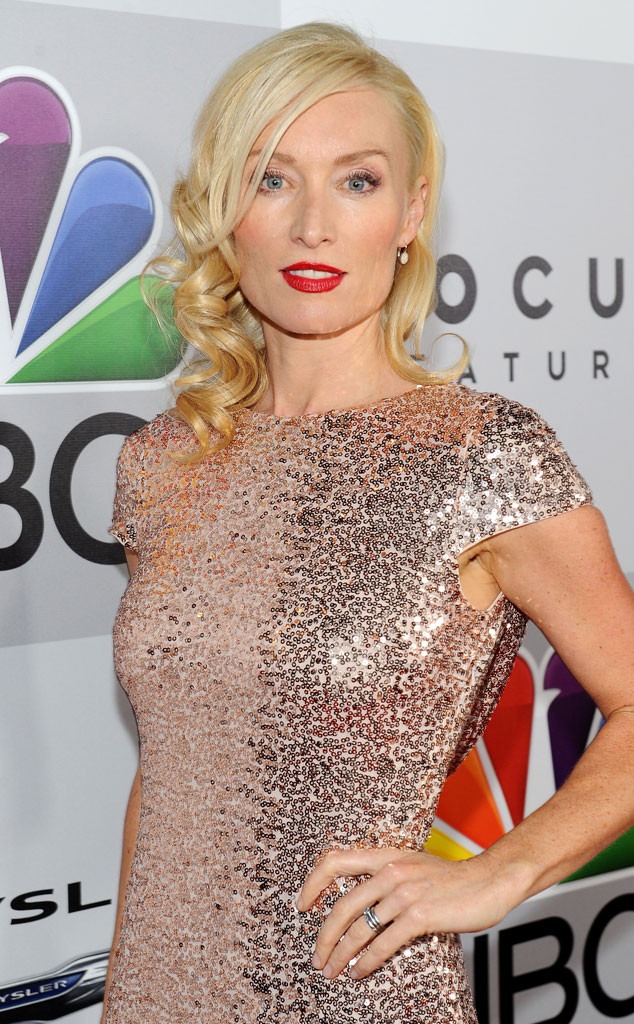 Angela Weiss/Getty Images for NBCUniversal
Once Upon a Time is adding another iconic villain to its roster. Dracula veteran Victoria Smurfit is joining the cast in a new role, E! News has confirmed.
Who will she be playing? ABC is remaining mum. Word is there will be plenty of hints for viewers in upcoming episodes.
Can't wait? Well, signs point to a villain who will make your puppies cower in fear. The Dracula veteran took to Twitter and spilled the beans, but quickly deleted the tweet. "Super excited about playing Cruella for such an iconic show as @OnceABC," she said.
Smufit will recur later in the season. Her other TV US credits include Rush and The Mentalist.
Once Upon a Time kicked off season four by introducing new Disney characters Elsa, Anna and Kristoff from Frozen. Fringe's Georgina Haig took over the role of the famous ice queen from the hit movie. Greek's Scott Michael Foster is Kristoff and newcomer Elizabeth Lail is Anna. Lost's Elizabeth Mitchell has also recurred this season. True Blood's Kristin Bauer van Straten will reprise the role of Maleficent later this year.
EW first reported Smurfit's casting.
What other classic Disney character should Once Upon a Time bring in? We have some ideas in the gallery below.
Once Upon a Time airs Sundays at 8 p.m. on ABC.