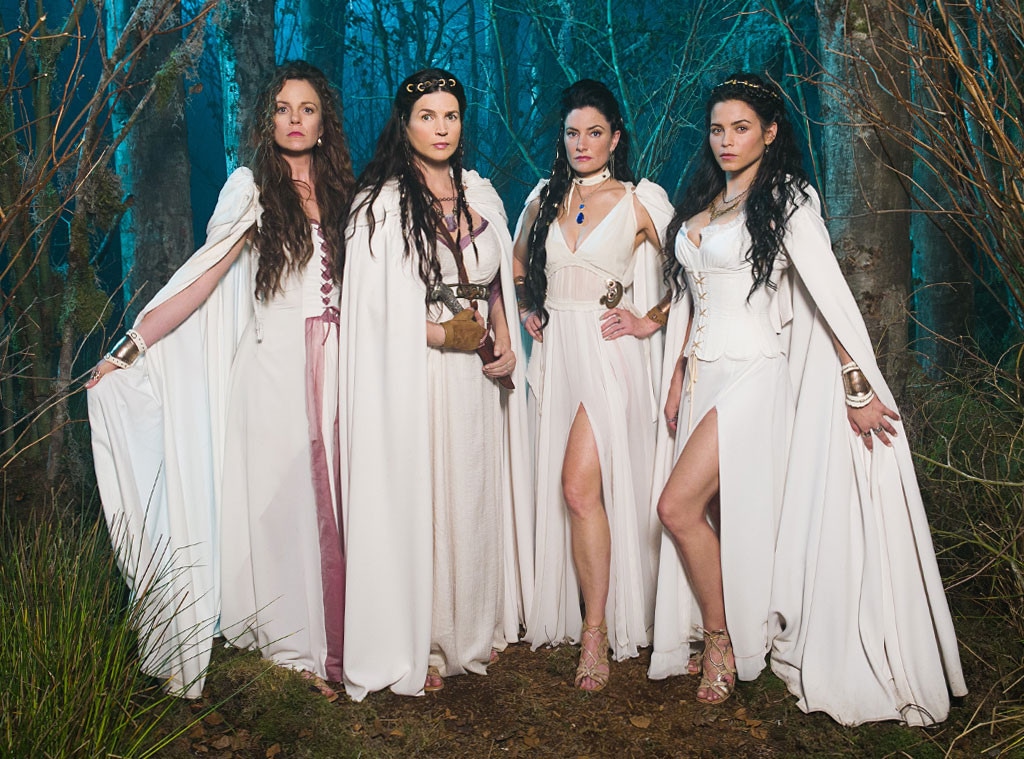 LIfetime
The next new show to bite the dust is actually a returning drama!
The fan-favorite Lifetime series Witches of East End has been canceled, E! News has confirmed.
The supernatural drama about the magical Beauchamp family of witches starring Jenna Dewan Tatum, Julia Ormond, Mädchen Amick and Rachel Boston ran for two seasons, and won't be returning for a third.
And that's some pretty devastating news to fans of the Lifetime drama since the season two finale ended with many loose strings left dangling!
From the shocker that Ingrid was pregnant (who's the father?!), to the confrontation between Wendy (who had just sacrificed her last life to save someone else) and her estranged sister in hell to the body-swapping drama of the just-arrested Dash (Eric Winter) and his brother Killian (Daniel Di Tomasso) to Frederick's (Christian Cooke) death, there were so many stories left to resolve.
In other words, this cancellation stings.
"Thank you to everyone who went on this extraordinary journey with us," Boston tweeted after the cancellation news. "Your love, kindness, and support is forever magic."
But Witches of East End is hardly the first casualty this fall. ABC made the first cancelation of the season, axing the low-rated rom-com Manhattan Love Story after just four episodes. Then, NBC cut the cords on Bad Judge and A to Z. Fox was next, pulling the plug on Utopia, its "social experiment" reality show.
Which cancellation are you mourning the most?