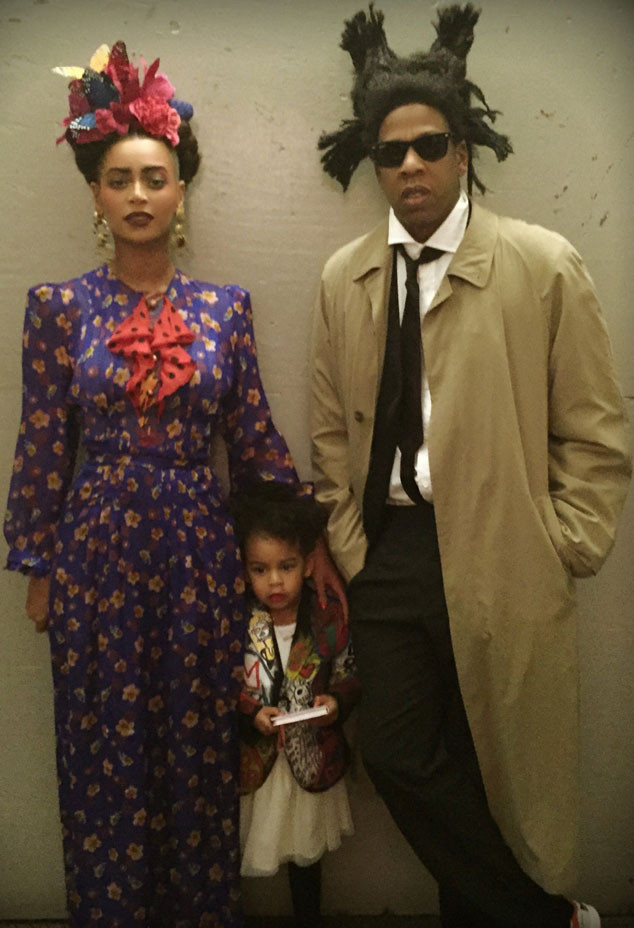 beyonce.com
Why limit yourself to just one costume on Halloween, right?
Beyoncé couldn't help but dress up in two outfits this year, one of which we haven't even seen until today.
It turns out that Queen Bey didn't just go as Janet Jackson (circa Rhythm Nation), she also paid tribute to one of her favorite artists: Frida Kahlo.
But that's not all, her hubby Jay-Z joined in on the holiday fun and dressed as one of his inspirations, Jean-Michel Basquiat.