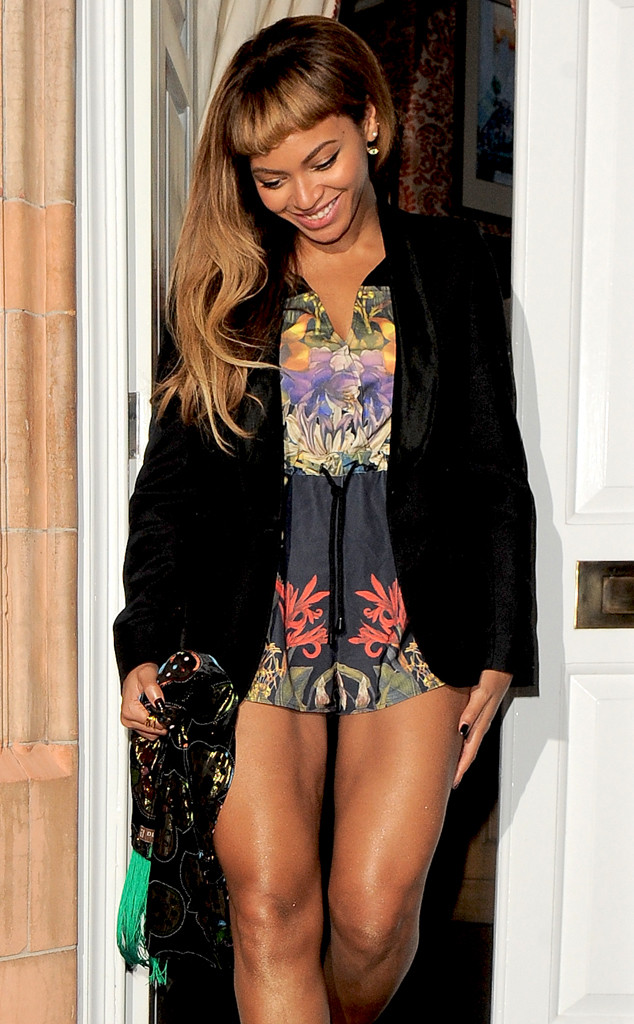 KP Pictures / Splash News
Wondering what to get the Beyoncé super-fan in your life this holiday season? Look no further!
On Tuesday, Columbia Records announced the Beyoncé Platinum Edition Box Set—a 2 CD/2 DVD limited edition package set to release Nov. 24. This will include two new songs, "7/11" and "Ring Off," plus four new and unreleased remixes of Bey with some superstar collaborators like Kanye West, Nicki Minaj and Pharrell Williams.
That's not all! The Beyoncé Platinum Edition Box Set also includes her original self-titled visual album (which was released last December), featuring 14 songs and 17 music videos, as well as a live performance DVD that chronicles her year-long Mrs. Carter Show World Tour. The box set also includes a mini version of the official 2015 Beyoncé calendar and more.