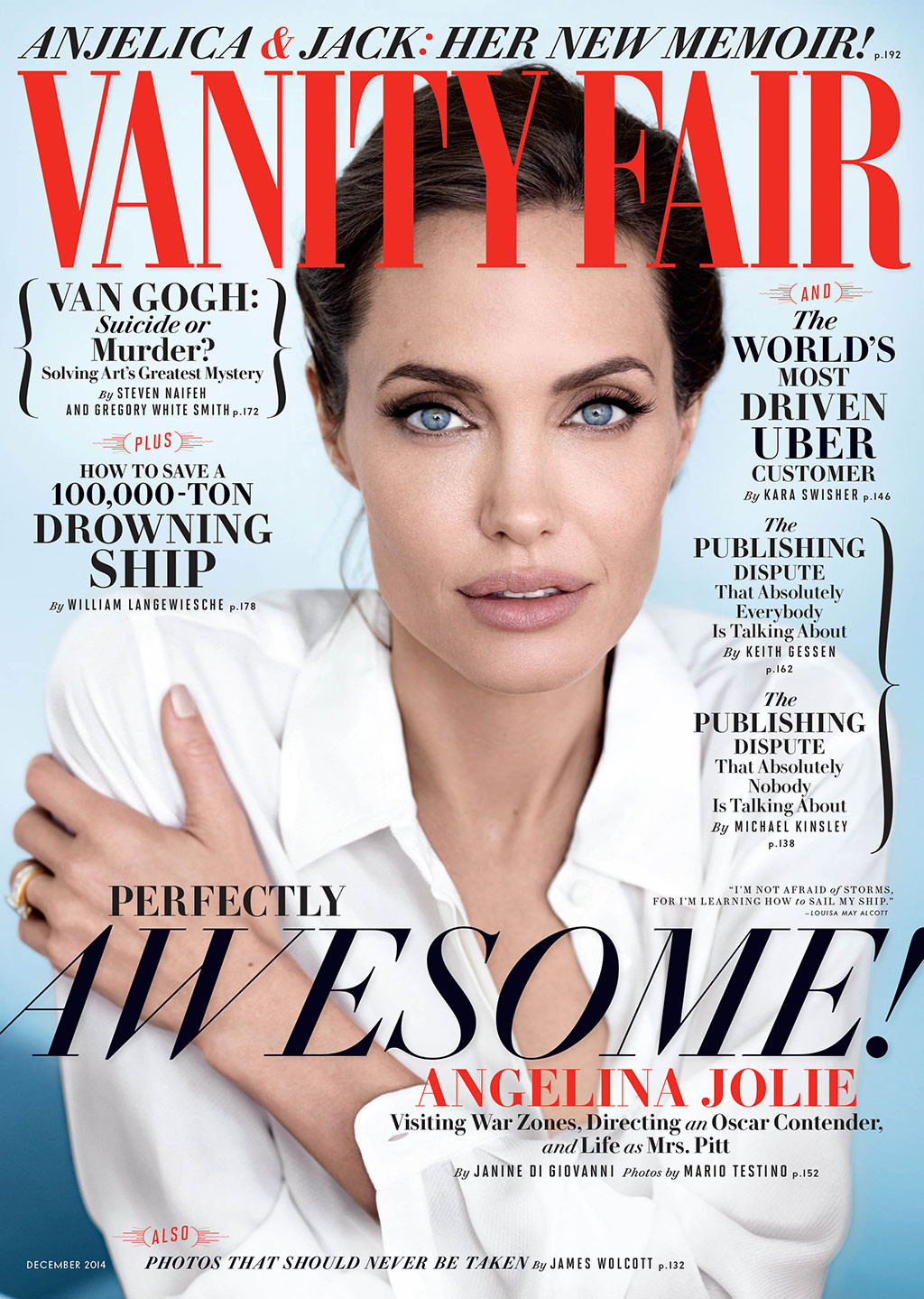 Mario Testino exclusively for Vanity Fair
Maleficent was the biggest movie of Angelina Jolie's career, but could it also be one of her last?
The actress, who's currently directing and starring in her self-written movie By the Sea, mulled a possible career change in the December 2014 issue of Vanity Fair. "When you work as a humanitarian, you are conscious that politics have to be considered," said Jolie, whom Queen Elizabeth II made an honorary dame in June. "Because if you really want to make an extreme change, then you have a responsibility."
Jolie, 39, became a UN Goodwill Ambassador in 2001 and has risen to the rank of director and special envoy for the UN High Commissioner for Refugees. "I honestly don't know in what role I would be more useful," Jolie confessed. "I am conscious of what I do for a living, and that could make it less possible."
Does Jolie see herself pursuing a life in politics, diplomacy or public service? "I am open," she answered.
Yet, earlier this year, Jolie was less sure if politics seems like a plausible next step. "If I thought I'd be effective, I would," the actress told George Stephanopoulos during a Good Morning America interview in May. "But I'm not sure if I would ever be taken seriously in that way and be able to be effective."