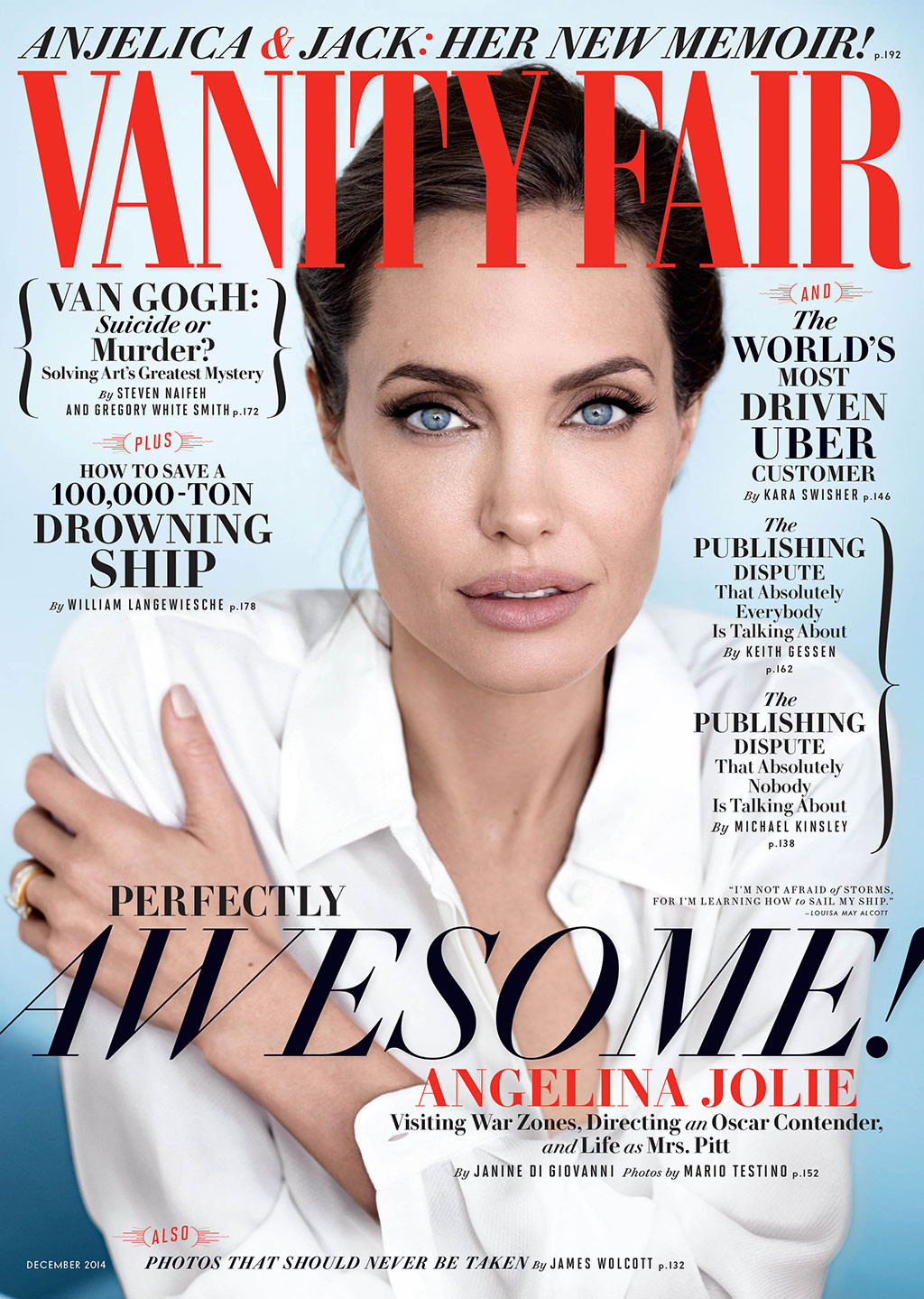 Mario Testino exclusively for Vanity Fair
Angelina Jolie and Brad Pitt's surprise wedding may have shocked everyone who woke up to the news on the morning of Aug. 28, let alone those who thought those two might just stay engaged forever.
But obviously the globally anticipated nuptials didn't actually occur on a whim—although, really, more preparation has gone into some children's birthday parties than went into Brangelina's comparatively low-key, family-oriented affair.
"We were all going to have a wedding," Jolie recalls the two weeks leading up to the big day in Vanity Fair's December 2014 issue, on sale Nov. 6 and featuring the Oscar winner on the cover. "There was no cake, so Pax made a cake. The kids made little pillows for the rings and Knox practiced [being a ring bearer] with an acorn that kept falling off the pillow. Brad's mom [Jane Pitt] went and picked some flowers and tied them up."