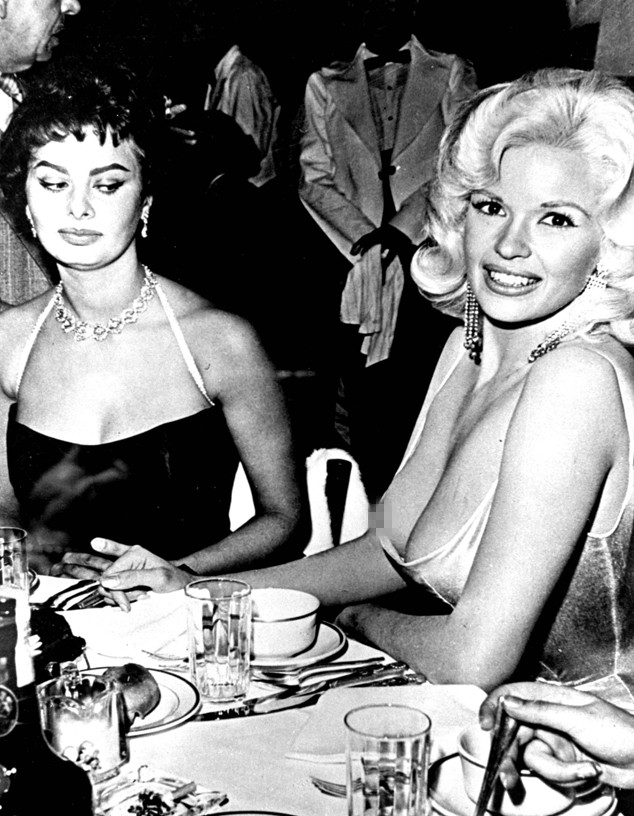 REX USA/Moviestore Collection/Rex
Sophia Loren is a timeless beauty, an Oscar winner, a screen legend and the star that gave one of the most famous side eyes ever.
The 80-year-old has finally opened up to Entertainment Weekly about what prompted her distinct expression upon seeing Jayne Mansfield at a dinner party over 57 years ago.
"Paramount had organized a party for me," Loren explained over the phone from her home in Switzerland.
"All of cinema was there, it was incredible. And then comes in Jayne Mansfield, the last one to come. For me, that was when it got amazing. She came right for my table. She knew everyone was watching. She sat down. And now, she was barely…Listen. Look at the picture. Where are my eyes? I'm staring at her nipples because I am afraid they are about to come onto my plate."