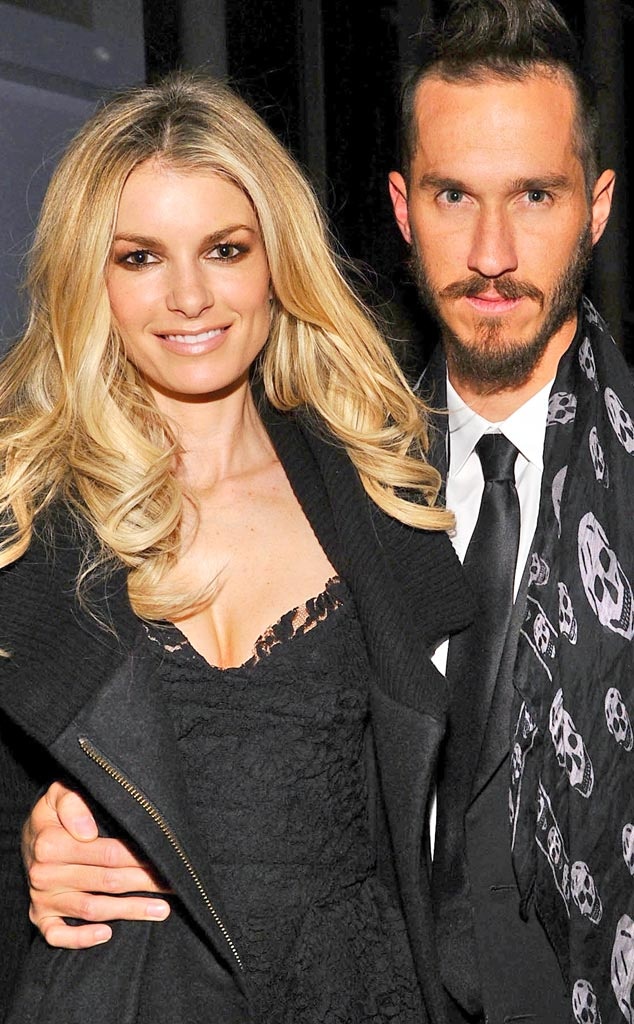 Michael Buckner/Getty Images
Marisa Miller and hubby Griffin Guess are not wasting any time!
E! News confirms that the good-looking pair are expecting their second child together. The happy news comes less than a year after the supermodel gave birth to their son, Gavin Lee, who was born in December 2013. Guess tells us, "We're thrilled to build our family! Gavin has been such a blessing and we look forward to giving him a sibling."
Miller's second baby is reportedly due in late spring.
There's no word if the blond bombshell plans to recreate those nude baby bump pics this time around. During Miller's first pregnancy, she showed off her beautiful bun in the oven with a nude photoshoot for Allure magazine.
"I always felt, even before I got pregnant, that it's better to accentuate your curves," she said at the time. "It's important to really show off the belly."
However, we're pretty confident that the proud mama will share some adorable snapshots of her little tots. "Pure Joy," she captioned a super-cute picture of herself holding Gavin up in the air. Dressed in an Alexander Wang T-shirt, the 35-year-old blonde tossed her Splendid-clad cutie in the air for the photograph.
"Now that Gavin Lee is almost 10 months old, his personality is really coming out," Miller has said of her little man. "He is all boy," she tells E! News. "He loves to roughhouse and be tossed in the air!"