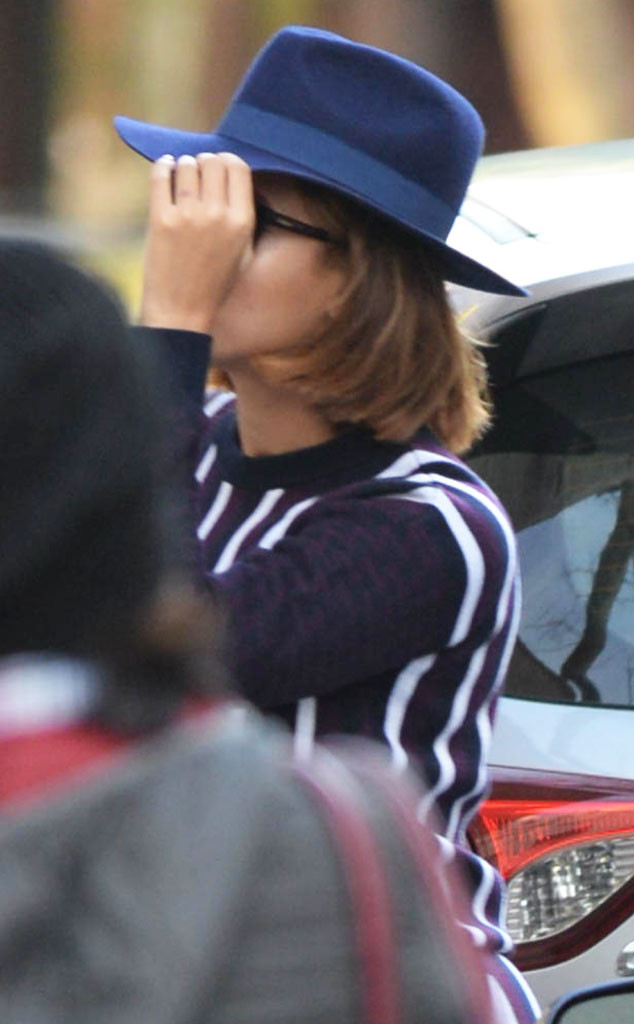 Vantagenews/AKM-GSI
Hair today, gone tomorrow.
Beyoncé has been going through a lot of mane makeovers lately. Of course, if you follow the singer's hair evolution as closely as we do (which is to say obsessively) than you know she likes to switch up her style pretty regularly. Still, within the last 10 days the Grammy winner has tried out three different haircuts—which is a lot even for her.
The 33-year-old went from sporting super-short Betty Page bangs to ditching them in favor of her signature extra-long golden locks and now she's taken out her extensions and gone back to a bob.