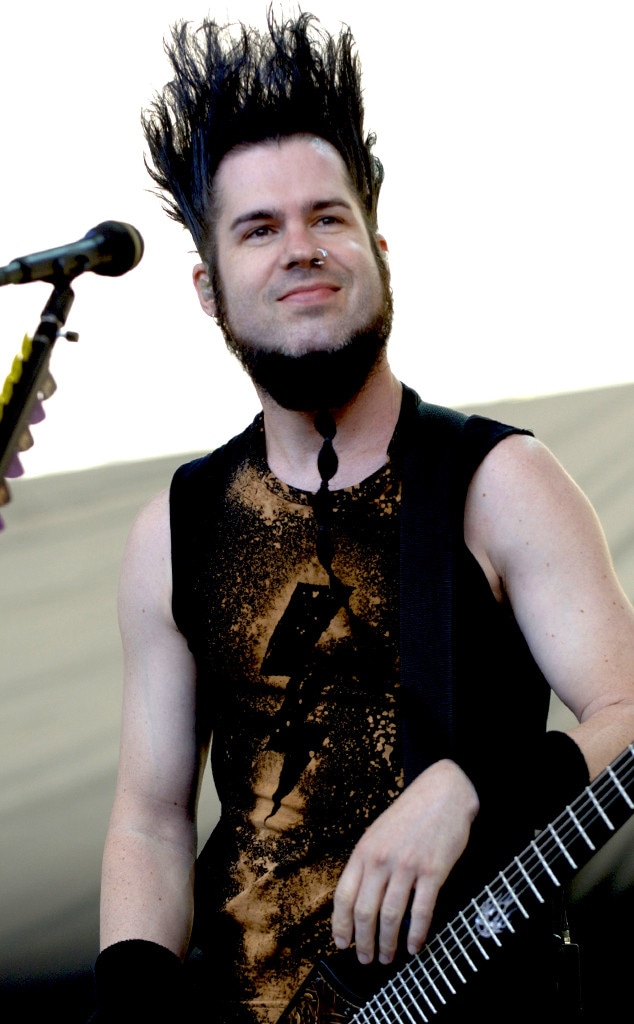 Tim Mosenfelder/Getty Images
Wayne Static, the former lead singer of the California industrial metal band Static-X, has died at age 48.
News about the death of the Michigan-born rocker, known for his gravity-defying hair and "chintail" beard, was announced on Saturday. The cause was not revealed. He is survived by wife Tera Wray.
"Platinum selling musician Wayne Richard Wells, better known as WAYNE STATIC, passed away at the age of 48," read a message posted on the band's Facebook page.
"WAYNE STATIC was the enigmatic former frontman and namesake of Static-X, who later forged a successful solo career. Wayne was scheduled to co-headline tours with Powerman 5000 and Drowning Pool over the next several months," it said. "No additional information is available at this time."
The rocker was mourned on social media by fellow metal and rock artists, including Ozzy Osbourne, who rarely shares personal messages and had spent time with Static during his Ozzfest tours (pictured above: Static performs at the 2007 event in California).
Static founded Static-X in 1994. The group's debut studio album, Wisconsin Death Trip, was released in 1999 and contained the popular single "Push It." Their second major record, 2001's Machine, was their first and most successful album—it reached No. 11 on the Billboard 200 Albums Chart. The follow-up, Shadow Zone, reached No. 20.
In 2009, the group released a sixth and final studio album, Cult of Static, which landed at No. 16. Static then concentrated on a solo career.
"Very sad to hear of @IAmWayneStatic's passing," Osbourne tweeted. "Spent a lot of time together on @TheOzzfest tours. A tragic loss. Love to his family/friends."
"I am shocked to hear that Wayne Wells (Wayne Static) has passed away," Smashing Pumpkins singer Billy Corgan tweeted. "I played with him in his first band, Deep Blue Dream, in 1987/88."
"He was a real gentleman, and loved music (and KISS, Ace in particular)," he added. "Even had his the hood of his car painted with the KISS logo."
Jacoby Shaddix, frontman of Papa Roach, penned a tribute to Static on his Instagram page, saying, "RIP Wayne...this is so sad," he said. "See you on the other side Wayne."
In his post, Shaddix cited addiction. Static revealed in an interview with Gotham-News in 2012 that he used to be a "serious drug addict for many years" and told the outlet in 2013 that he doesn't do drugs anymore, adding, "I have some drinks at night but that's it."
"My heart goes out to Wayne's family," tweeted Staind rocker Aaron Lewis. "He was my friend. Many shows and tours together. I'm stunned and shocked. RIP my dear friend #speechless."
 "Goodbye old friend," tweeted David Draiman, lead singer of Disturbed.