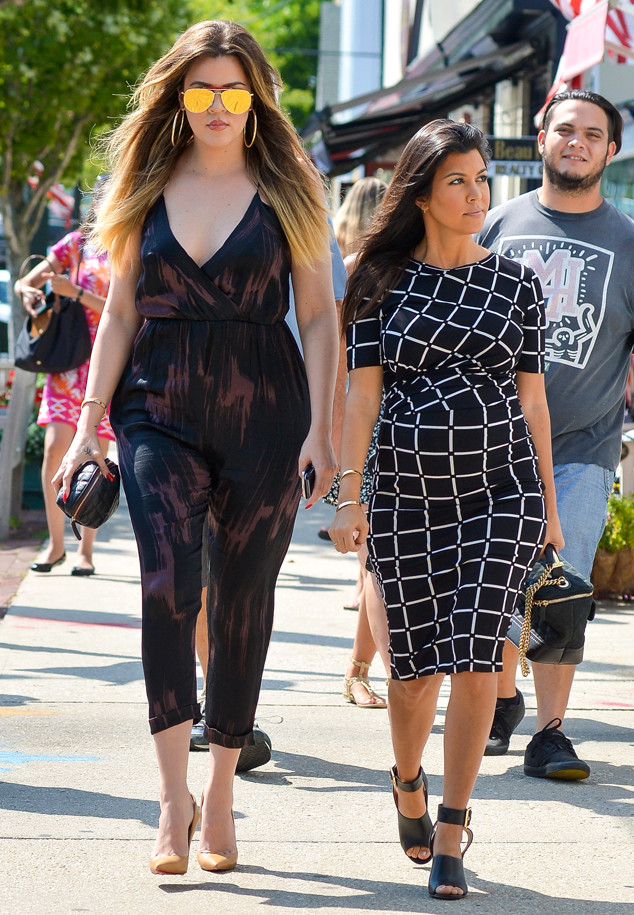 FAMEFLYNET PICTURES
When Kourtney & Khloé Take the Hamptons premieres on Sunday, we'll see the start of the sisters invading the posh beach community.
But that's not stopping us from already thinking of what locale Kourtney Kardashian and Khloe Kardashian should take on next.
"Kourtney was saying that she's never been to Dubai," Khloé told me while the two were promoting the Hamptons installment of the Kardashian franchise. "I would love to take her and the kids to Dubai. It just gets really hot in the summer."
Kourtney chimed in, "I'm so ready."
"I love it there," Khloé said, before adding, "I mean I would definitely would want to go to a place I've never been before. I think that adventure in itself is cool."
Khloé admits spending so much time in the Hamptons wasn't exactly her cup of reality tea: "It was way more emotionally draining than I thought it was going to be and I went there as support for Kourtney and Scott because she asked me to go and I thought, Whatever, why not? Our houses are being redone, so it's like why not?"