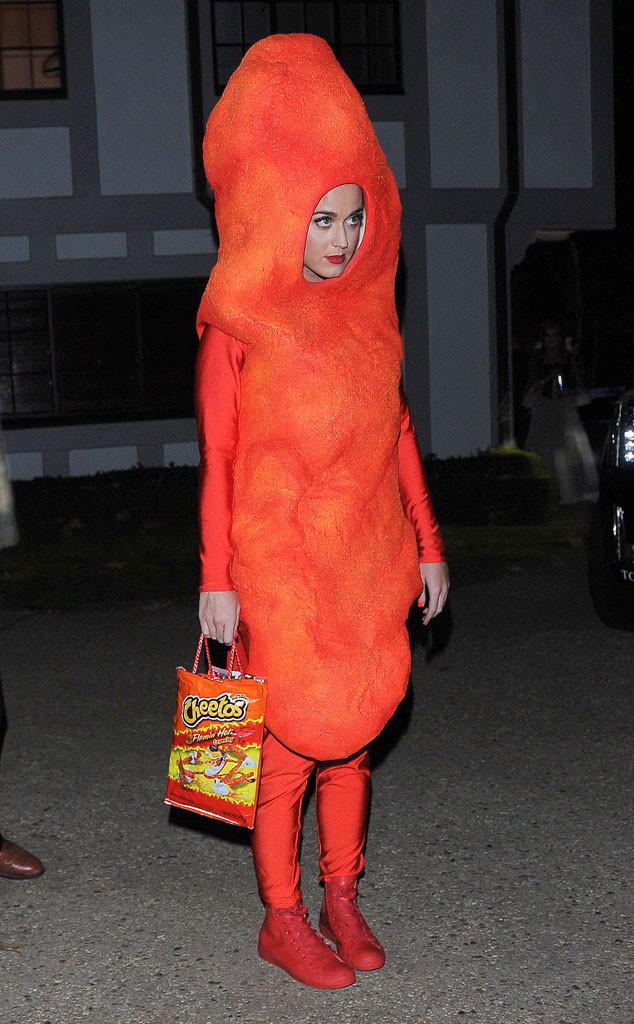 Chinchilla/Bauer-Griffin/GC Images
Already calling it now: Katy Perry wins Halloween!
The 30-year-old pop star went to Kate Hudson's Halloween party Thursday night dressed as a Crunchy Flamin' Hot Cheeto—and yes, she was a Cheeto, singular!
Katy's costume didn't exactly flatter her famous figure. In fact, the shapeless, lumpy Cheeto suit covered up her killer curves entirely! She wore an orangey-red lycra shirt and matching pants beneath the bulky bodice and had matching shoes, laces, nails and lips.
Most impressively, perhaps, was her hot handbag—an actual bag of her beloved Flamin' hot Cheetos with handles attached so it could function as a purse.