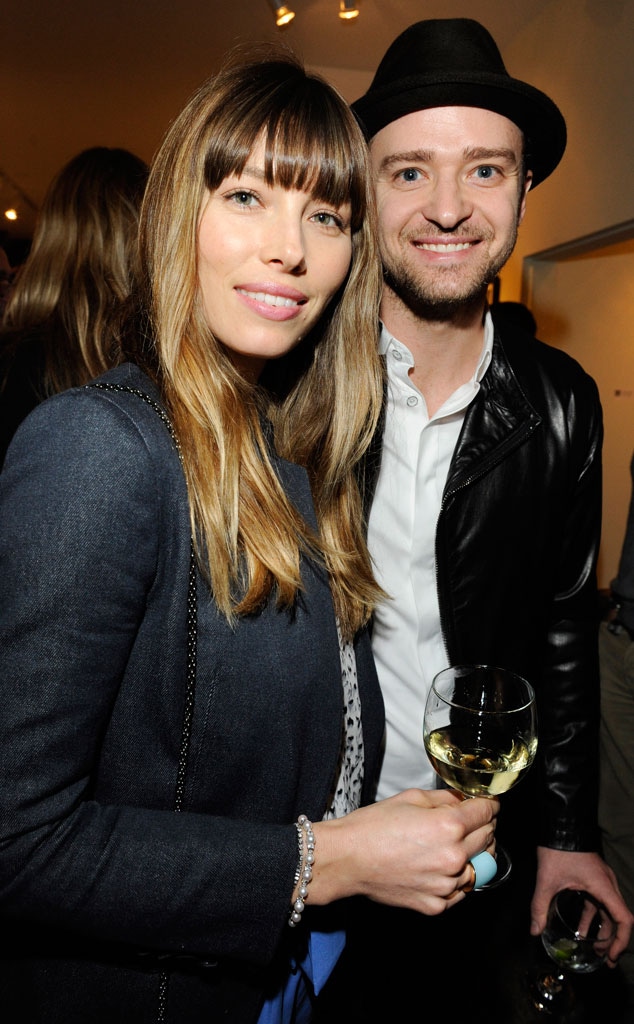 Amy Graves/WireImage
Jessica Biel has been at the center of pregnancy rumors for some time, but now they're really heating up!
Biel's pal and InStyle editor Ariel Foxman posted a #TBT snapshot with the actress and captioned the photo, "Congrats @jessicabiel on your impending motherhood ... Looking forward to the red carpet maternity style pix to come #tbt."
Wait one second—"impending motherhood"? "Red carpet maternity style"? Whaaaaat?! Does Foxman know something we don't know or is he just reacting to the speculation that Biel and Justin Timberlake are expecting their first child together?
Radar Online has reported that Jessica is indeed pregnant, sourcing a friend of the star. According to their story, Biel is three months along and due in April.
Both Biel and Timberlake's camps have stayed mum on the matter.
Questions as to whether or not Jessica and J.T. are soon-to-be parents began after the Internet swore there was a baby bump in photos of the super-fit star wearing loose-fitting clothing during a recent hike.
The pair enjoyed multiple outdoorsy dates over the last few weeks, including a little anniversary hike while in New Zealand. At the time, Timberlake shared his first ever Instagram with Biel of the duo sitting on a bench on a cliff overlooking the ocean. He captioned the pic with a quote from Ferris Bueller's Day Off, writing, "Life moves pretty fast. If you don't stop and look around once in a while, you could miss it."
If the celeb is carrying a bun in the oven, there might be a chance the pair will think about relocating their little family.
In an interview for InStyle's August 2012 issue, Biel, a Colorado native, talked about the possibility of leaving L.A. if she and her Tennessee-born beau have children someday. "I would like those future little people to have the experience that I had, in some capacity," she says. "It was fun. I love Colorado; I've always thought that could be a possibility for me."