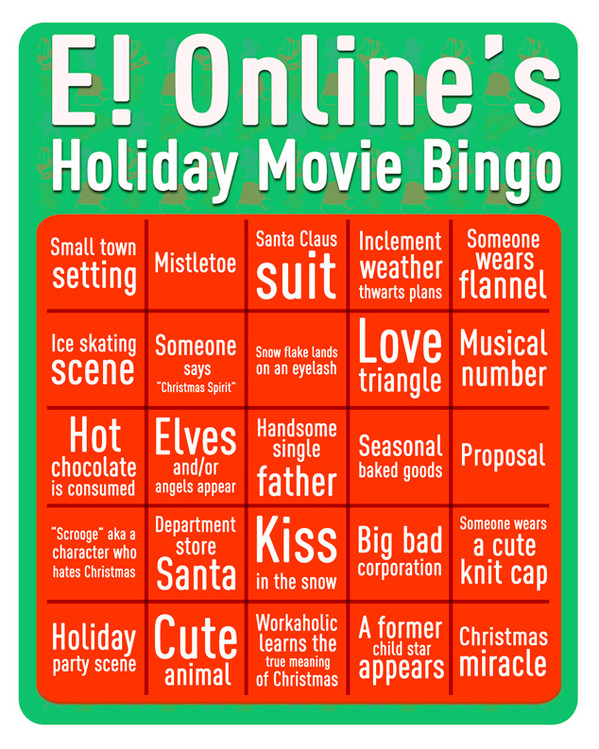 Oh the weather outside is frightful, but the holiday TV movies are so delightful!
Yes, we are aware that we are talking about Christmas on freakin' Halloween. OK, we get it, but we have a legitimate excuse, aside from our love of all things Christmas and possible elvish ancestry: Hallmark is kicking off the Christmas TV movie season on Nov. 1 this year!
Each holiday season, we look forward to seeing the original Christmas-centric movies Hallmark and Lifetime, as well as some other networks, gift us with, and this year's haul is bigger (and merrier) than ever. But we all know that these tend to have a lot in common. Cute animals, a grump discovering their Christmas spirit, etc. Which led us to create E! Online's official Christmas TV movie bingo game!