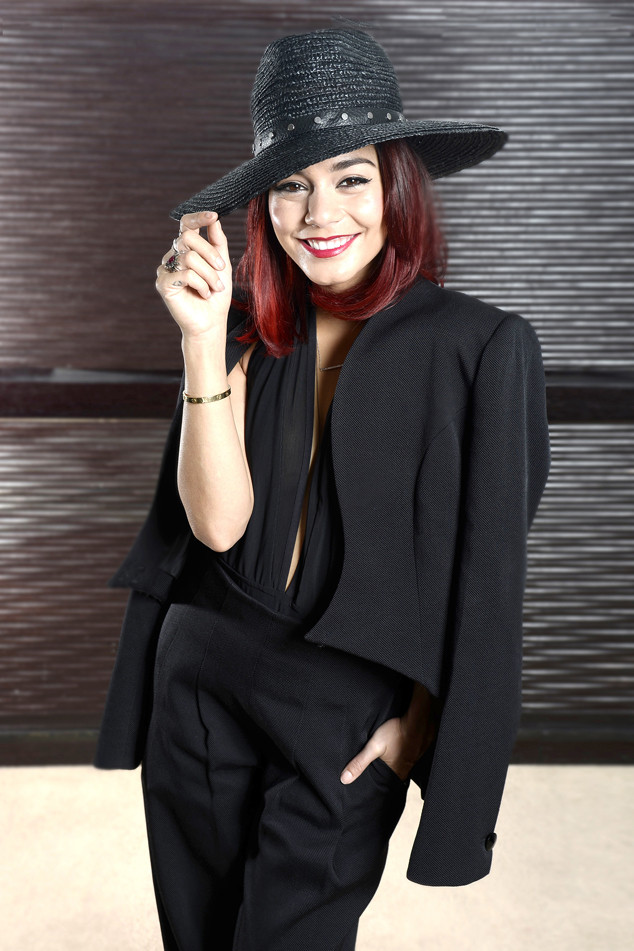 VPA/AKM-GSI
Talk about red-hot (and lob-short).
Vanessa Hudgens has taken her hair a few inches shorter—again!—debuting a long ombré bob while out and about last week in Paris. The look is not too short to be versatile, however. Vanessa also showcased a sleek neck-grazing bun at the Paris premiere of her film Gimme Shelter.
The star went red earlier this month and, we have to say, Hudgens can really rock crimson. Colorist Nikki Lee first posted the fiery look on Instagram on Oct. 2 with the simple caption: "This Happened!"
Vanessa has been color-hopping for the last few months: In July, she sported a similar 'do—but sported a blond-brunette ombré look instead of ruby red. The actress also briefly went turquoise blue. (Who says Coachella hair can't happen year-round?)