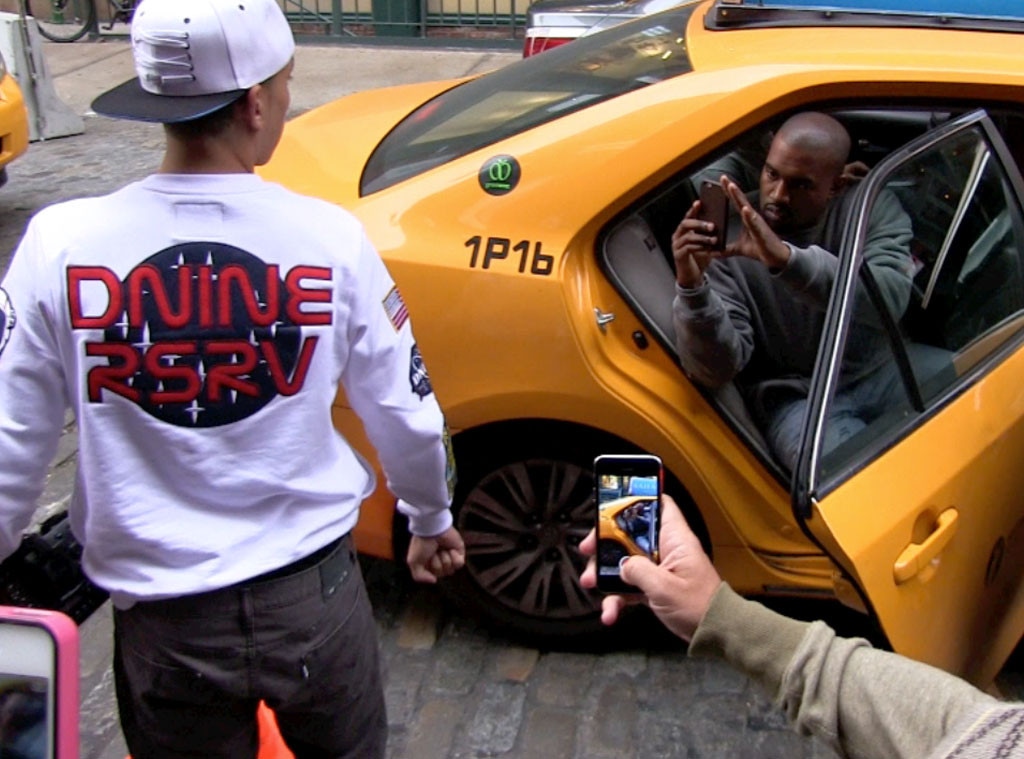 247PapsTV / Splash News
Sometimes you just can't resist a little street-style inspiration, amirite?
Kanye West certainly couldn't help himself when he stopped his taxi mid-drive in order to take a picture of a sweater that he admired. The only catch? The person wearing it was a photographer actually trying to snap a picture of the rapper. Oh, how the tables have turned!
West captured the sweater from his iPhone, while several people on the street began taking pics of West—the whole thing was very meta, really.
The sweater in question is made by D9 Reserve, and had a space-theme featured with numerous patches adorned on the front and back sides.
After taking several photos—presumably for inspiration for his upcoming fashion projects, or, you know, for his Christmas wish list to Kim Kardashian—the two shook hands and went their separate ways.
And it looks like North West's papa was in good spirits for the rest of the day in the Big Apple.
He was seen posing in photos with several fans on the street after his shopping trip to Jeffrey's and even smiling and chatting with photographers.
Happy life, happy Yeezy!