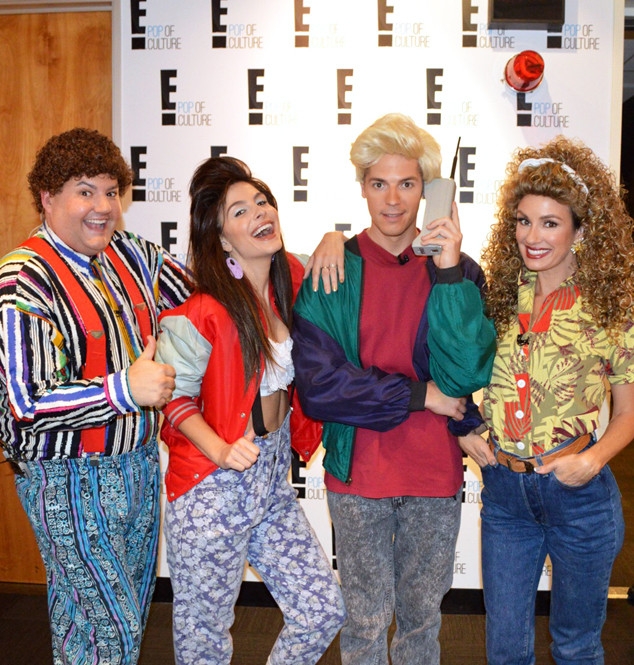 E! Entertainment
Calling all Saved by the Bell fanatics!
Everybody's favorite fictional high school, Bayside High, is coming to E! and reuniting viewers with Zack Morris and the rest of the gang as we join our Live From E! hosts for a nostalgic trip down memory lane!
In honor of Halloween, Jason Kennedy portrays teen heartthrob Zack Morris, Maria Menounos becomes the beautiful and bubbly cheerleader Kelly Kapowski, and Ross Mathews takes on the role of the lovable and endearing class nerd, Samuel "Screech" Powers!
Watch what happens when more of your favorite '90s high school characters including Jessie Spano and A.C. Slater show up, and tune-in to see which celebrity guests drop by for the reunion!
Share your favorite Saved by the Bell memories with us and tell us what you think about the hosts' transformations by using #LiveFromE on social!
Tune-in to Live From E! every Monday, Tuesday, and Wednesday at 8pm!